Sam Allardyce hopes Dubai break boosts West Ham
Sam Allardyce hopes a warm-weather break in Dubai will help West Ham repeat last season's closing stages success.
Last Updated: 12/02/13 6:20pm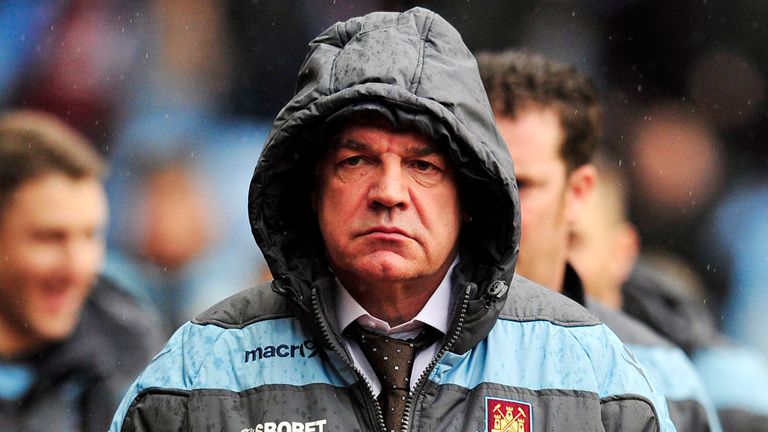 A year ago, Allardyce's squad travelled to the Middle East and subsequently lost only one of their remaining 14 games as they secured promotion from the Championship through the play-offs.
The Hammers are without a Premier League match until they host Tottenham on 25 February and Allardyce is hoping to rejuvenate his players as they look to steer themselves away from the threat of relegation.
"It worked last year, we had a fantastic finish to the season and I still think the trip that we had at this time last year was a big benefit in the end for getting us promoted into the Premier League," Allardyce said on West Ham TV.
"I have talked to a lot of managers and they have already taken the opportunity to get away when they can, a few more (teams) are going around the same time as us and some more afterwards.
"Nearly everybody does it today which obviously is a benefit to you and the team, and the results when you come back."
Allardyce believes the squad will benefit from the trip as they look to get Sunday's 2-1 defeat at relegation-battlers Aston Villa out of their system, which was a fourth loss in six league games.
"When they are in gloves and hats, it is hard to keep them warm, you have to keep them going. It is not an ideal environment," he said.
"When the lads can train in short sleeves and shorts, they don't want to finish training, they just want to carry on. You get an awful lot more out of them.
"The benefits mentally will be massive. The pressure on players today is enormous in the Barclays Premier League, it is all around you, all the time, 24/7. So to go away and recuperate physically and mentally is a big, big thing for us."