Ryan Bertrand happy Ashley Cole is staying at Chelsea
Ryan Bertrand has commended Chelsea for offering a new contract to fellow defender Ashley Cole.
Last Updated: 12/02/13 6:54pm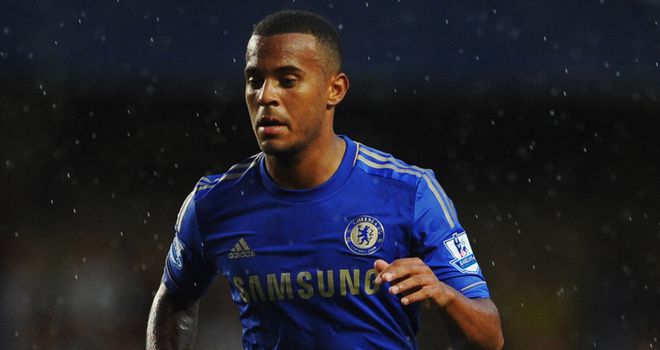 Speculation emerged earlier this season that the England left-back would be allowed to leave Stamford Bridge at the end of the campaign, but he signed an extension to his contract last month.
Bertrand has been Cole's understudy for several seasons, but he is looking forward to continuing to learn from the veteran in the future.
"I have said from the start that he deserves another contract," Bertrand said. "We have a good relationship. I'm always learning and there is no one better to learn from.
"He has given me plenty of advice over the years. The best advice is not so much what he has given me verbally but just watching him every day and the way he goes about his business.
"It (their relationship) reflects in our performances when we play together and I am in front of him at left midfield. It is probably the natural progression to share the left-back role, but I don't pick the team.
"I just get my head down, train well and hopefully that time will come."
To find out more about live football on Sky Sports, Click here