Andre Santos is confident he still has a future at Arsenal
Andre Santos is confident he still has a future at Arsenal, despite linking up with Gremio on a year-long loan deal.
Last Updated: 13/02/13 3:03pm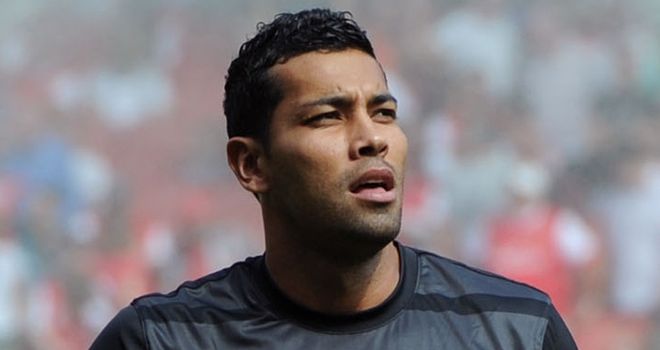 Santos has returned to his native Brazil after struggling for form this season and seeing Arsene Wenger snap up Spanish full-back Nacho Monreal in January.
The 29-year-old still has two-and-a-half-years left to run on his contract at the Emirates, though, and believes a spell back in South America will offer him an opportunity to kick-start his career.
Santos told the Evening Standard: "The idea is to go there, play well and be able to come back strong. Do I have a future at the club? For sure. This is a loan deal and after this season we will see where everything stands.
"I always wanted to stay here until the end of my contract. This is a club where I feel comfortable and honoured to play. However, when the club acquired another left-back it was clear to me that I will not play. I need to play, get my confidence back and Gremio is a good platform for this.
"I talked (with Arsene Wenger) and we decided together this would be a good chance for me to get on top of my game.
"He gave me a hug and told me Arsenal would always welcome me back with open arms. He did (want me to stay) but he wanted to see me happy and if I am not performing all the time, then I am not happy."
Injuries
Santos, who has made only 13 Premier League starts for Arsenal since signing from Fenerbahce in August 2011, added: "I wish things could have worked out better. I started very well, got injured a couple of times and I have not been able to get back to my best form.
"Things did not work out as well as I expected. I am not satisfied. Hopefully, when I am back, I will be on top of my game and then I will be able to help the team the way I want to."
To find out more about live football on Sky Sports, Click here