Former Arsenal star Cesc Fabregas loving life at Barcelona
Cesc Fabregas has dashed any hopes Arsenal had of re-signing him after he said he wants to retire at Barcelona.
By Lucas Brown
Last Updated: 14/02/13 9:31am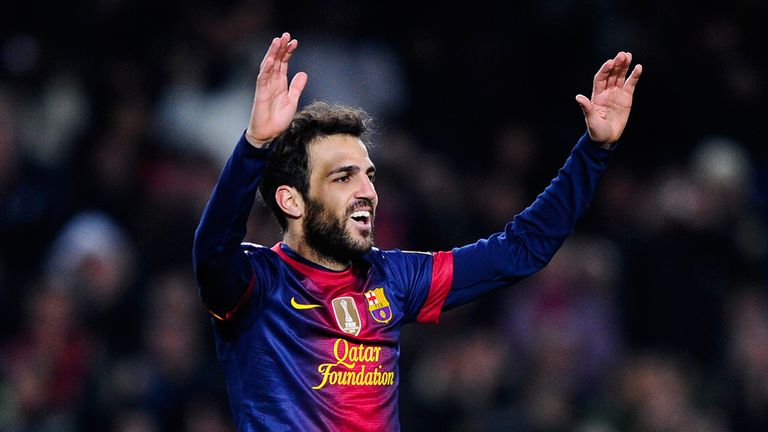 The Catalan midfielder left Barcelona aged 16 to join the Gunners but returned to Camp Nou in 2011 and now sees no reason to leave.
Barca goalkeeper Victor Valdes has spent his entire career with the Primera giants and now wants to move abroad, but for Fabregas that option is behind him.
"What Victor wants to experience now I went through when I was young and it was fantastic for me," Fabregas said at a press conference.
"But now I have returned and I want to stay, if I can and if I deserve to, forever."
When Fabregas left Arsenal there were reports that he could return and make a swansong to see out his playing days at the Emirates, but having quashed that idea he turned his attention to winning trophies for Barcelona.
"For me, to win the Champions League with Barca would be the best dream I could have as a football player," he continued.
"Our game against AC Milan is the most important of the season and although people say that Milan are not the same as in previous seasons it will still be a great challenge in a difficult stadium."