Brendan Rodgers unhappy with date of Liverpool v Swansea game
Liverpool manager Brendan Rodgers unhappy with having to play Swansea on Sunday.
Last Updated: 17/02/13 2:04pm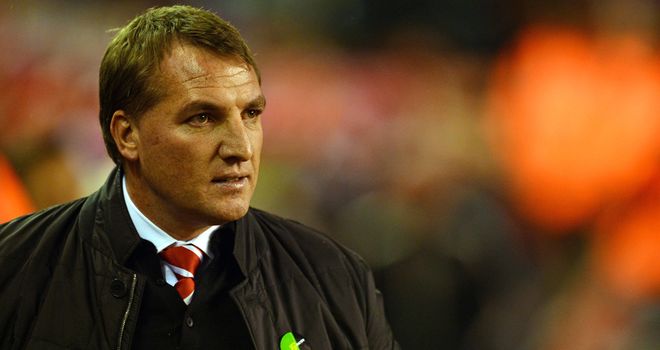 The Anfield match was brought forward due to the Swans' involvement in the Capital One Cup final against Bradford City next weekend.
But Rodgers is unhappy at having to play the game in between the two legs of the Europa League last-32 tie against Zenit St Petersburg.
He told the club's official website: "I was very disappointed with the Premier League, to be honest.
"The game wasn't scheduled until the 24th and there were a number of weeks after that when we could have played the game.
"So to actually put it in during a week when we've played on a Monday, on the Thursday with an away trip to Russia and then between another important European second leg game - it was another example of where the Premier League don't help teams.
"For us to have it thrown in there when there were other free weeks, was bemusing to say the least.
"I may need to freshen the team up a wee bit. But we'll arrive into it with the same ambitions and drive and determination to get a result.
"We had a similar thing earlier on in the season where we went away to Udinese - which was a tough trip - and had a decent performance, came back and were away to West Ham and won the game.
"Thankfully we don't have to travel away and the players will really be up for the game at the weekend and looking to get a good result."
Rodgers is keen to play down the significance of facing his former club, who won 3-1 at Anfield in the Capital One Cup in October and held the Reds to a goalless draw at the Liberty Stadium in November.
He added: "No matter who it is, I always want to win. We had a good game in the league at the Liberty Stadium, which I know is a difficult place to go.
"We'll be looking for the same this weekend. I've only got happy memories and I want to wish them well because they're a terrific club, but I'm the manager here at Liverpool and I'm desperate for us to succeed. Whoever we play, no matter who, I'll always want to win."