Yossi Benayoun says Chelsea to blame for Fernando Torres' poor form
Yossi Benayoun has accused Chelsea of damaging Fernando Torres' career through their mismanagement of the striker.
Last Updated: 19/02/13 4:09pm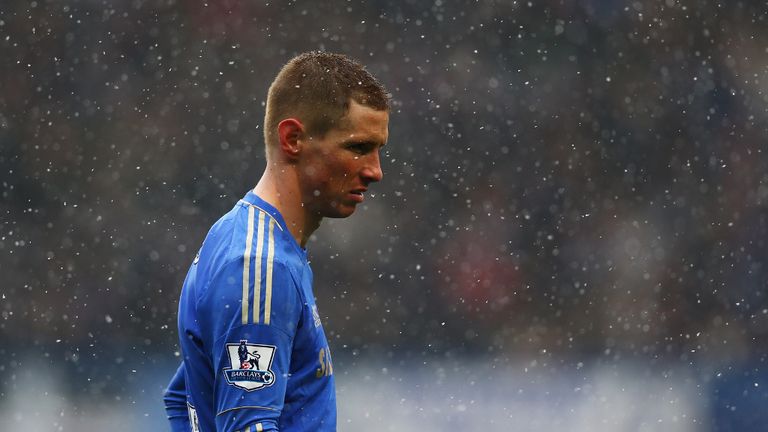 The Israeli played alongside Torres during his magnificent three-and-a-half-year spell at Liverpool, where he bagged 81 goals in 142 matches.
But the Spaniard has endured a difficult time since his £50m switch to Stamford Bridge and, while he has shown glimpses of his previous form under new boss Rafael Benitez, who signed him at Anfield, Benayoun is concerned he will never be the same player.
"You can understand it is not easy, from being the top striker at Liverpool - he was unbelievable, you gave him the ball and you knew he would score," Benayoun said.
"But he had a bad time in the beginning at Chelsea. When he came in, he was on the bench, then on the pitch.
"He did not get the confidence when he came in. And with the £50m above his head, it is not easy for any player. The situation from the beginning was badly managed with him."
Torres has scored just 25 times in 134 appearances for Chelsea but, with 15 of those goals coming this season, it appears that the 28-year-old is beginning to rediscover his confidence.
"For me, he is still one of the best strikers in the world," added Benayoun. "You do not change so quick from being one of the best in the world, to a player that some people say is not good enough for Chelsea.
"He has had good spells, bad spells, and has 15 or 16 goals already. That is not bad, but hopefully he will finish with 25.
"He just needs to believe in himself. It would be good to get his confidence back and be his old self. Hopefully he will get a few more soon and you will see the real Fernando Torres."