Brian McDermott surprised by Manchester United's lead in the Premier League
Reading boss Brian McDermott says he is "surprised" to see Manchester United with such a lead at the top of the table.
Last Updated: 18/02/13 1:11pm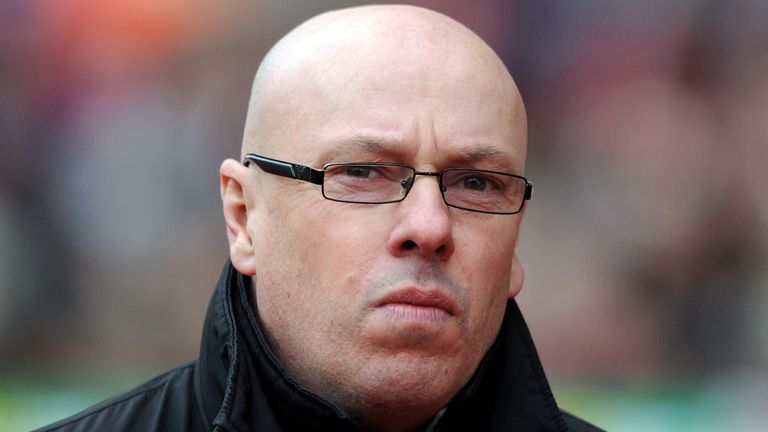 McDermott's side travel to Old Trafford on Monday for their FA Cup fifth round tie, and are hoping to ambush Sir Alex Ferguson's attempt to repeat United's 1999 treble success.
The Royals boss said he is surprised at the 12-point lead United have acquired and believes it is largely motivated by their title race heartbreak last season.
"It's a surprise to see United so far ahead in the Premier League when you look at the calibre of opposition they're up against," he said.
"They're 12 points in front with 12 games to go and Sir Alex Ferguson won't take anything for granted, there's no doubt about that.
"To move on the way they did from last season, to take that on to the pitch and that hurt, tells you the power of the people there.
"The hurt that day would have given them a tough summer, but you have two ways of going - you either go under as a club or get stronger. United have got stronger.
"We can relate to that in a small way because we had the play-off final (Reading lost 4-2 to Swansea in 2011). We got stronger from our play-off final.
"No-one could have said that to me that night, because it was a really devastating blow. But you get up and move on and that's what they have done."
McDermott praised Ferguson and his side for their unwillingness to concede defeat, adding: "That attitude comes from the manager and the ingredients he puts into the mix.
"Sir Alex has an incredible will to win and you can see that from the way he is on the touchline."
Revealing he is hoping to emulate the Scotsman, he said: "Whatever he puts into the game, they never feel like they are beaten. We're trying to get that too.
"Luckily we have had that over the last few years. We've kept going in the last few games particular."