Santos striker Neymar set to see out contract, according to his father
Neymar is unlikely to leave Santos before the striker's contract at the club runs out, according to the player's father.
By Paulo Freitas
Last Updated: 20/02/13 11:54am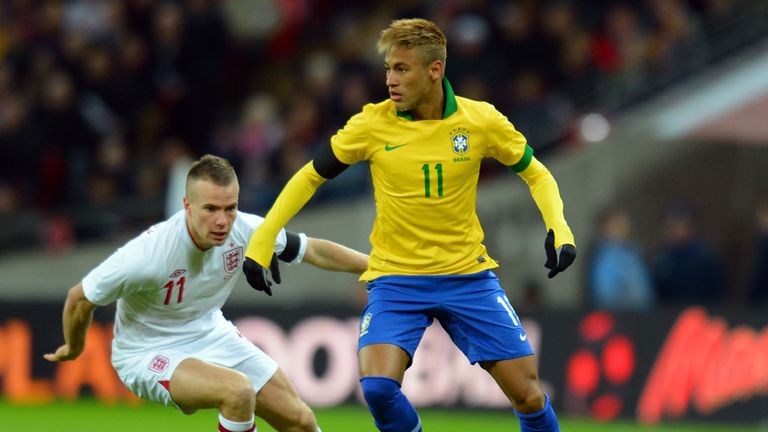 The 21-year old has been linked with moves to a number of European clubs in recent transfer windows but he still has another year remaining on his contract.
The striker's father, who is also called Neymar, believes that the ball is firmly in Santos' court when it comes to his son's future.
"I won't say that it's not true, but a lot of that is speculation. I've been talking to everyone that Neymar is under contract at Santos. This is simple, when Santos say "We will sell Neymar", we'll position ourselves," he told Lancenet.
"But it's the other way around. Neymar has a contract until (June) 2014, and Santos even talk about renewing (the contract).
"Offers came in June and December last year, thank God there are always clubs interested in Neymar. I won't say that's a bad thing, it's good clubs express interest for him."