Premier League hopes to have goal-line technology ready for August
The Premier League hopes that goal-line technology will be implemented in time for the start of the 2013-14 season.
Last Updated: 20/02/13 2:59pm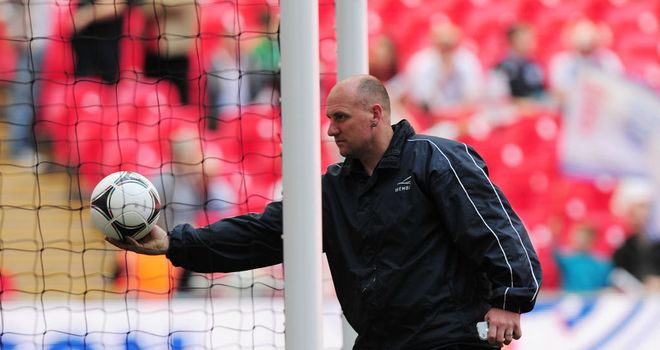 FIFA announced on Tuesday that the technology would be introduced, for the first time on more than a trial basis, in the Confederations Cup later this year.
Domestically, plans have been in place since last year when the Premier League met with the two currently-licensed GLT companies, Hawk-Eye and GoalRef, to install the system at top-flight matches.
That could be as early as next season after successful tests at last December's Club World Cup in Japan.
As yet there is no exact date for the system's first use - a tendering process between the GLT companies is still to begin - but there is a desire to have it ready by August.
"The Premier League has been a long-term advocate for goal-line technology," a statement from the Premier League read.
"We have held discussions with FIFA licensed providers with a view to introducing it as soon as is practically possible."
One of the delaying factors in introducing a new system could be over the decision of which company to employ.
Hawk-Eye, a British-based company, and GoalRef were used at the Club World Cup and their co-existence was in order to test each against the other, with it understood the Premier League would look to agree a deal with only one of the companies.
FIFA granted licenses to both last year, which prompted the Premier League to begin talks, but it is reported up to two new companies could be given the green light by April, further muddying the waters.