Stoke boss Tony Pulis has refused to rule out offering Michael Owen a new deal
Stoke boss Tony Pulis is refusing to rule out offering Michael Owen a new deal at the Britannia Stadium.
Last Updated: 22/02/13 9:35am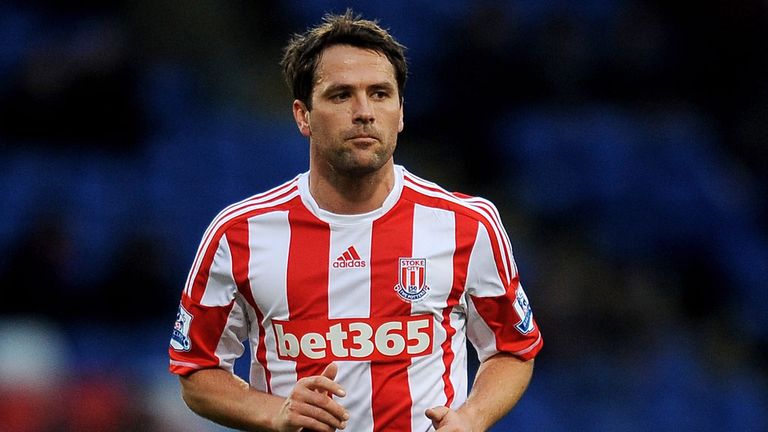 Owen, who joined Stoke last summer on a free transfer after leaving Manchester United, is out of contract at the end of the season.
The 33-year-old has yet to make a Premier League start for Stoke, making just half-a-dozen substitute appearances so far this term due to several injury niggles.
However, Pulis insists he will make a decision on Owen's future at the end of the campaign.
"We will review it at the end of the season with Dean Whitehead and three or four others," said Pulis.
"It will help his cause if he is in the team, of course it will. Michael wants to play. He wants to play every week.
"I haven't got a player in that dressing room that doesn't want to play. There is no-one in there happy to just sit and pick up the money.
"We needed to get Michael games, but over Christmas was difficult because there was so much going on.
"But once we got that out of the way we arranged two or three games, which he was part of."
Pulis also rejected suggestions there was any clause in Owen's contract guaranteeing him a second season if he played a fixed amount of matches.
"No, he doesn't need to play a certain amount of games to win a contract," added Pulis
"There is nothing like that in his deal. There are no strings attached to his contract."