Arsene Wenger: Sporting ambition takes priority over finances at Arsenal
Arsene Wenger says sporting ambition rather than financial reward is Arsenal's motivation for making the top four.
Last Updated: 22/02/13 3:39pm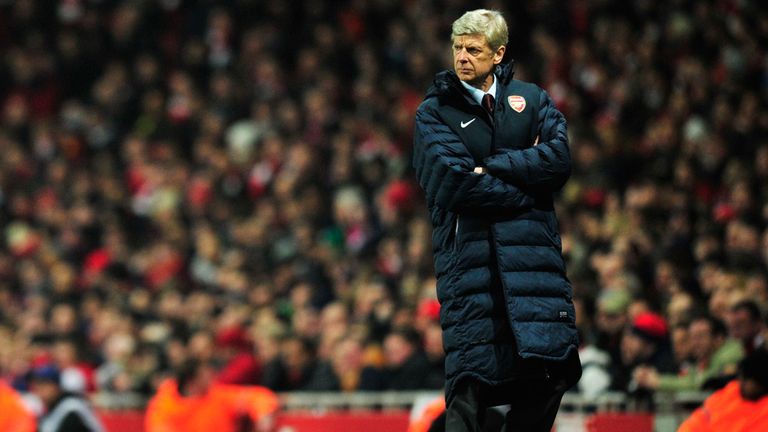 Wenger is in danger of missing out on Champions League qualification for the first time since 1997 - his first season in English football.
Arsenal have a shortfall of four points to make up on fourth-placed rivals Tottenham, and a reported £70m available for summer transfers might prove more difficult to spend if elite European football were no longer on offer at the Emirates.
Failure to finish fourth or higher would also deny the club a lucrative revenue stream which has been a constant for 15 years, and both Wenger and Arsenal have been accused of stockpiling money which would be better spent on new players.
But the manager said: "Financially we can live with not qualifying. On the sporting front? No. And the sporting front is the priority."
Defeats to Blackburn and Bayern Munich in the space of four days left the Gunners out of the FA Cup and on the brink in Europe but, according to Wenger, there is still a top-two finish to strive for.
He said: "We want to come back in a strong position in the Premier League. I feel apart from Manchester United, it is very open for all the other positions.
"So it is down to us to continue to be consistent like we have been in the Premier League."
Aston Villa visit north London on Saturday, and Wenger said: "We have to prepare ourselves for a battle. They are fighting to avoid relegation and it is a typical Premier League game. There is no easy game for anybody."