Everton defender Sylvain Distin understands French market moves
Everton defender Sylvain Distin understands why more managers are looking to French football for new recruits.
Last Updated: 23/02/13 12:41pm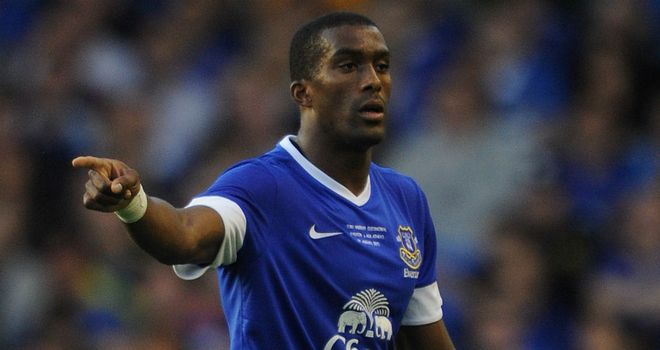 Distin was lured away from his homeland in 2001, when linking up with Newcastle United on loan, and has gone on to represent Manchester City, Portsmouth and Everton.
There was a steady stream of Frenchmen arriving in England around the time of Distin's initial switch, but that has become a flood over recent years.
Newcastle have led the way in the French market, returning to Ligue 1 on a regular basis to bolster their ranks, and Distin believes Premier League bosses are casting their net on the other side of the channel in an effort to gain greater value for money.
The 35-year-old centre-half told France Football: "French players are cheap compared to their English counterparts. Any English player on the fringes of the national team will cost £10m, even if he has not yet proved himself.
"That's the same Newcastle paid for four French players in January - guys developed to a high standard back home.
"But some French players have come to England, only to crash and burn inside a year or two.
"It is difficult to get a move to an English club, harder to make a name for yourself and even more difficult to stay there."