Chelsea's David Luiz proud of speculation linking him with Barcelona
Chelsea defender David Luiz admits he is flattered by speculation linking him with a summer move to Barcelona.
Last Updated: 24/02/13 1:13pm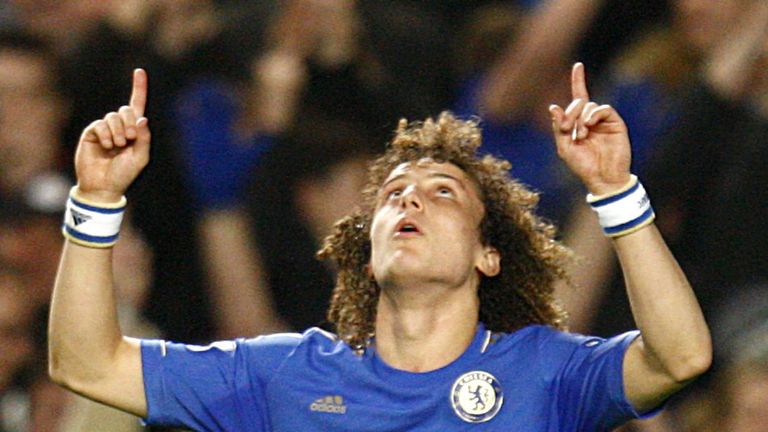 The Brazilian, who can also operate in midfield, is thought to have caught the eye of the Primera Liga giants since arriving at Stamford Bridge from Benfica in January 2011.
The 25-year-old says he remains focused on Chelsea amid rumours linking him with a switch to Camp Nou at the end of the season.
But he admits he is proud to be on their radar, telling The Sun: "I'm happy that a club such as Barcelona is interested in me. They're a team of winners and their interest is a source of pride for me.
"I'm a Chelsea player for now. I work hard every day to make people appreciate what I do.
"I try to do my job in the best way possible, wherever I am."
Meanwhile, Luiz's team-mate Eden Hazard is happy to be making the headlines for the right reasons after firing Chelsea into the last 16 of the Europa League with a last-gasp winner over Sparta Prague on Thursday night.
Hazard was less pleased to find himself in the back pages earlier this season when he received a three-match ban for appearing to kick a Swansea ball-boy during the Capital One Cup semi-final second leg.
But the Belgian has put that incident behind him and is enjoying his debut season at Stamford Bridge.
"Yes, it was one of my favourite moments," he told the Sunday Mirror of Thursday's goal.
"We were a little bit unlucky - we'd had a few chances and not put any away - but I tried something and it came off.
"I try to enjoy myself on the field and entertain but at the same time remain serious and try to win the game for my team.
"And if I am being totally honest, I am happy to get the headlines."
He added of the ball-boy incident: "It does go to prove that at a club the size of Chelsea people pay attention to every detail.
"They pay attention to good incidents, they pay attention to less good incidents. That obviously wasn't a good incident, but hopefully it's in the past."