FIFA's new anti-racism chief will meet with the victims of racial abuse in the Premier League
FIFA's new anti-racism chief, Jeffrey Webb, plans to enlist the help of the Football Association.
Last Updated: 02/03/13 1:23pm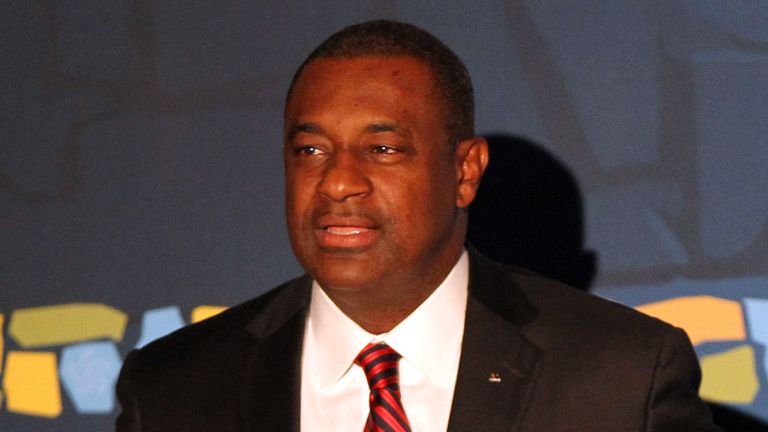 The president of the CONCACAF federation will head up a new FIFA task force to tackle racism and would like to see how the FA responded to the recent cases involving John Terry and Luis Suarez.
The 48-year-old has also promised a view of the sanctions currently available to football's various governing bodies as he believes financial penalties have so far proved ineffective.
Asked about the Terry and Suarez cases, Webb said: "It is a huge concern to be honest. During a game for me it is unacceptable, I think the incidents were unacceptable.
"The FA has been very aggressive in their campaign and I think if these incidents do exist in an environment such as the Premier League then it begs the question what happens in some other leagues where they don't have the resources and the will and the desire as the English FA has had over the years.
"I will be meeting with the FA chairman David Bernstein and visiting the FA. At that time I would also like to meet with some of the players, perhaps have a round-table discussion to talk to the players and get their input, get some suggestions from them and learn from what their experiences are.
"Obviously there's a number of players who have been victimised, targeted. Plus we would like to hear both sides really.
"We've been talking for a long time in football and I don't really think that we've supported the players. I don't think we've necessarily put the right sanctions in place to support them. It's a travesty that it comes to that.
"We as FIFA and the governing bodies have to make sure that players like Kevin Prince-Boateng and all the players around the world have the same rights and opportunities.
"I really don't think that financial instruments in today's world is enough to deal with it.
"With the money that's involved in football today, the fines that are being established, I don't think they're working, obviously."