Ben Foster says Roy Hodgson is the main reason he is back in the England fold
Ben Foster has revealed that the presence of Roy Hodgson is one of the main reasons he is back in the England fold.
Last Updated: 04/03/13 9:25am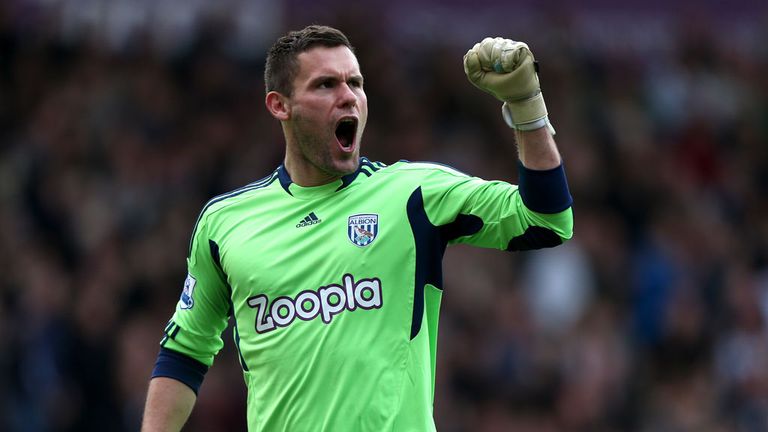 The 29-year-old West Brom goalkeeper has made himself available for the forthcoming World Cup qualifiers against Montenegro and San Marino, having previously hung up his gloves during Fabio Capello's tenure.
He said: "At the time it was very, very serious with Fabio Capello, we weren't allowed to go out of the hotel and we weren't allowed visitors.
"I was playing with a lot of niggles and my kids were born around that time as well, so they were about one and two so it was hard for me to go away for a week or ten days and not see my kids or family.
"With Roy in charge, that's a big draw for me.
"I know what Roy is about and just from talking to a few of the lads since he took over he's so much more relaxed round the England set up and under Fabio it seemed to be a little bit too negative.
"Roy has brought that factor of wanting to be there. Roy has brought a lot more optimism and the lads seem really happy to be called up and be involved now."
Foster's manager at West Brom, Steve Clarke, is also confident that the goalkeeper is ready to deliver again at the highest level.
"For sure Ben is international class. He has already represented his country and proved that in the past," Clarke said.
"Now he is available for selection again, I'm sure he will prove that in the future.
"Ben is top class, has been great for us all season, is available for England and I'm sure that gives Roy a nice problem."