Arsene Wenger urges Arsenal players to absorb blows and come back stronger
Arsene Wenger has admitted he is concerned about Arsenal's ability to deal with the impact of their latest defeat.
Last Updated: 06/03/13 3:58pm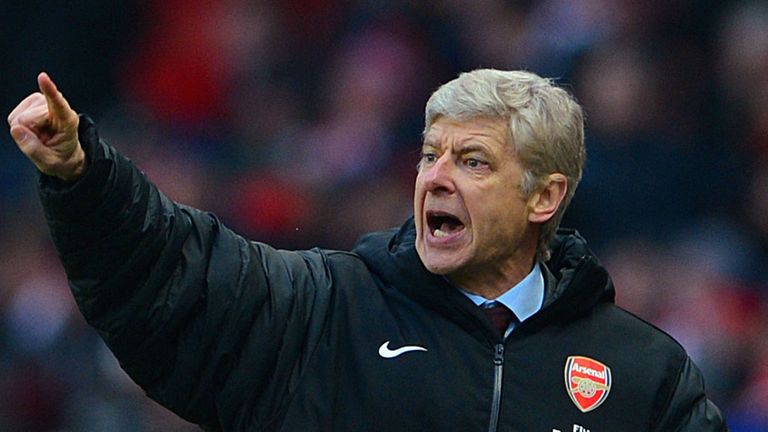 Tottenham's victory in Sunday's north London derby means Arsenal have taken just four points from seven matches this season against the clubs currently on course for Champions League qualification.
Both domestic cup exits came against lower-league opposition and Europe has also brought failures in big games, most notably a 3-1 defeat to Bayern Munich which has all-but ended their Champions League campaign.
And Wenger's immediate priority is raising morale ahead of the return leg next week.
He said: "I am not worried about us potentially coming back against Bayern, I am more worried about consequences that could manifest in the heads of our players.
"You will never know how they can absorb those blows and how the team responds to disappointment. This is the most worrying aspect for me."
Wenger has continued to talk up his players' mental strength despite their faltering form, and he has not given up hope of matching last season's late surge which secured third place in the league.
He said: "From the experience of how to handle the end of the season, we know how to deal with that. We have had lots of experience.
"Of course, you are not feeling great if you can't win, but we can stay solid or crack under the pressure.
"If you want to know, I am still solid, but I can't tell you that I feel great right now because my job is about winning games and when you lose you will not find a single coach in this world who feels good."