Reading boss Brian McDermott targets strong finish to season
Brian McDermott says Reading can draw inspiration from a positive end to last season in their fight against relegation.
Last Updated: 07/03/13 3:57pm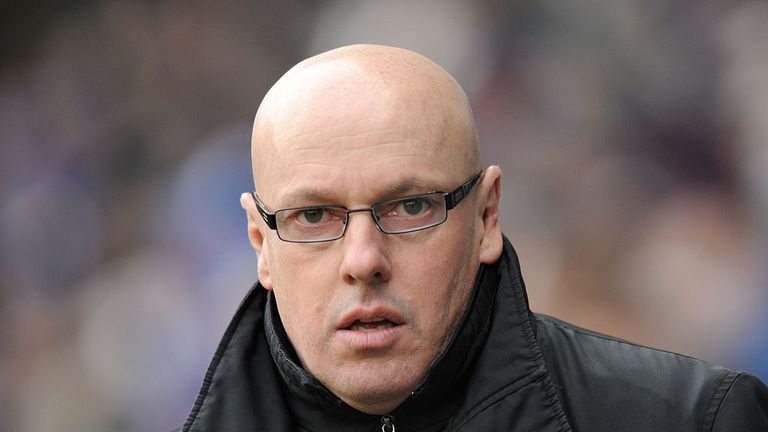 A superb run of 15 wins in 17 games last campaign propelled the Royals to the top-flight, where they current lie 19th in the table, a point from safety.
With 10 games to go, McDermott is confident his side can go on another run of good form to avoid an immediate return to the second tier.
"I know we are going to finish strong. We generally finish strong," McDermott said. "We have players that won a league last year and came from nowhere. We have that sort of experience and this is a similar sort of thing for us.
"For us it is a 10-game season now. We know what it's about, we know what is required. We did what we had to do last year and will aim to do what we need to this year."
Reading were beaten 3-0 at home by fellow strugglers Wigan in their last game and McDermott is keen to avoid another damaging result against a side competing with them against the drop when they face 18th-placed Aston Villa on Saturday.
"Listen, Wigan had a really good day a couple of weeks ago at the Madejski Stadium," he said. "That's football. At this level these things can happen. So let's hope we have a great day on Saturday.
"All I know is that we are right in the mix. I remember at Christmas time we were six points adrift. I think people would have thought we would be down by now. That's definitely not the case.
"I don't think I have to go into our players on Saturday at 10 to three and say 'by the way lads, this is a really important game today'. They've probably sussed that themselves.
"They know how important it is for them, their families and for the club. It doesn't need me to reinforce that.
"Everyone is pretty sharp in our dressing room. We know what is required. It doesn't need me to reinforce that. It's clear to see."