Chris Hughton warns Norwich players against complacency
Chris Hughton warns his Norwich players they cannot "relax" or they risk being dragged into the relegation battle.
Last Updated: 09/03/13 2:09pm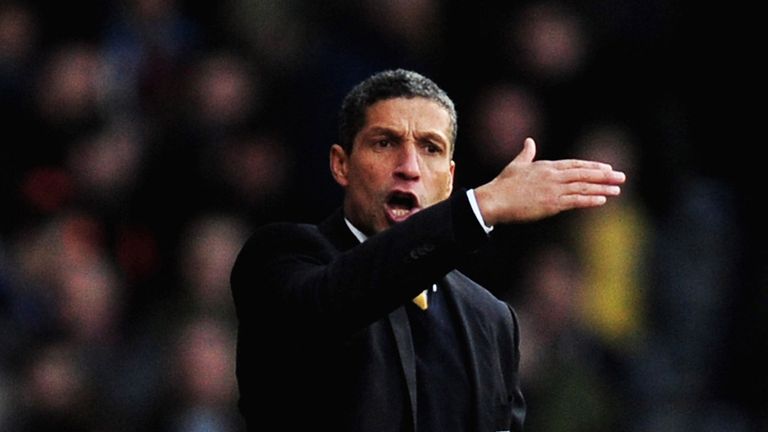 The Canaries currently have an eight-point cushion between themselves and the drop zone with 10 games to go, but they have only recorded one victory in their last 11 league games.
City host 16th-placed Southampton on Saturday and Hughton is urging his side not to take the game lightly.
"It has been shown by QPR's win (last week) and Reading had also recently been on their best run of the season, that what you have is a group of teams around us and below us which can all win games", said Hughton.
"You only have to have one of them put a run together, which they are all capable of doing. Can you afford to relax? Absolutely you can't.
"There are too many stories, even in recent seasons, of clubs which have been in good positions that eventually have gone down.
"When you are playing against teams around where you are in the league, they are games you do not want to lose.
"We have 10 games left and we need to make sure we get the required points from those in whatever fashion we do it.
"It is quite obvious there are averages over the season, most look at the 40-point mark, but there are going to be seasons where it is higher than that, and also lower than that.
"First and foremost though, it is about getting points in the next game."
On the subject of Saturday's opponents, Hughton added: "Southampton's recent performances have been very good, even if the results have not been what they would have liked, so we have to prepare ourselves for a team who have a lot of offensive options, and aggression in the way they play.
"If the warning signs are there, it is because of their recent away performances, so we have to be guarded against that."
Hughton also revealed that midfielder Andrew Surman - who last featured in the FA Cup defeat against Luton on January 26 - was likely to be sidelined for the rest of the season after surgery on his knee problem.
"It is a small ligament operation, which will keep him out probably for the season, but we will assess that when we see how he recovers," said Hughton.