Liverpool are expected to sign Hungarian defender Kristof Polgar
Liverpool are expected to hand a contract to Hungarian defender Kristof Polgar after seeing him impress on trial.
By Juha Pal
Last Updated: 11/03/13 12:04pm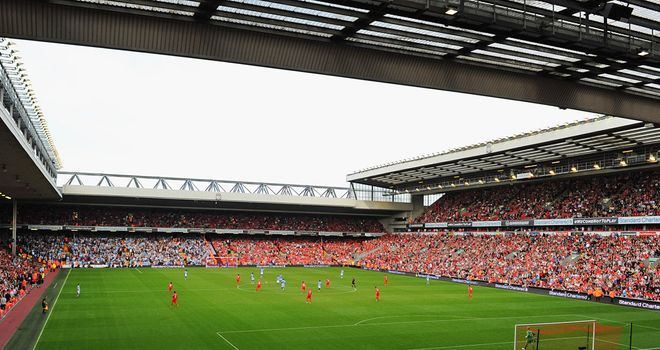 The 16-year-old centre-half took in two spells at Anfield during January and February, allowing him to catch the eye of the Reds' coaching staff.
With Liverpool eager to bring the best European talent into their youth set-up, an offer is reportedly set to be made to Polgar.
His representatives are confident that an agreement will be reached to take the promising youngster to England on a permanent basis.
Tibor Pataky, director of the Careers Management Group which owns Polgar's registration, told www.csakfoci.hu: "Kristof trialled with Liverpool on two occasions earlier in the year, and he and his parents are currently in Liverpool enjoying the hospitality of the club.
"We are looking forward to an exciting day, and in a few days the Hungarian presence at Liverpool will be extended."
Liverpool already have Hungarian goalkeeper Peter Gulacsi in their first-team squad, while Krisztian Adorjan is captain of their U21 side.