Victor Anichebe: Time for Everton to rediscover work ethic
Victor Anichebe says Everton need to refocus on the basics rather than worrying about how high they can finish come May.
Last Updated: 16/03/13 11:55am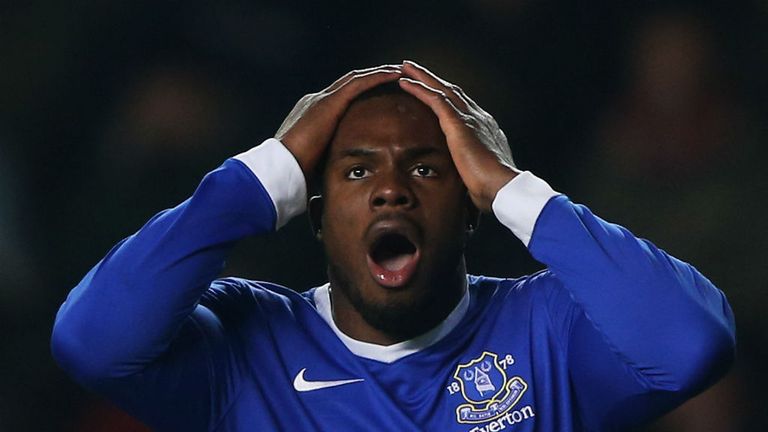 A run of two wins in seven Premier League games has left David Moyes' side seven points off fourth spot and behind neighbours Liverpool.
And the nature of Saturday's FA Cup quarter-final defeat to Wigan sparked rare mutiny among the Goodison Park support.
Anichebe watched from the substitutes' bench as Wigan took a 3-0 lead they never relinquished, and he told the Liverpool Echo: "We need to get back to the good things that Everton do - chase the ball hard, work hard and hopefully get the result.
"I don't even think we should be looking at how many games we need to be winning. If you look at how many games you need to win you might get caught up in some stuff.
"People are talking about our rivalry with Liverpool but we should just concentrate on ourselves and take every game as it comes. Hopefully we can look back at the end of the season and say we've had a great season."
Next up is Saturday's home game against Manchester City, and Anichebe said: "It will be a good game to bounce back.
"The game at the weekend was crazy. It was a crazy three minutes. We watched it back at training and we saw the things we did wrong.
"Everyone could see several things that went wrong against Wigan. Nobody knows exactly what has happened. It is the first time we've been beaten like that this season."