France midfielder Alou Diarra keen to put permanent end to West Ham spell
West Ham's forgotten man Alou Diarra does not see a way he can return to the club when his Rennes loan expires.
Last Updated: 14/03/13 1:59pm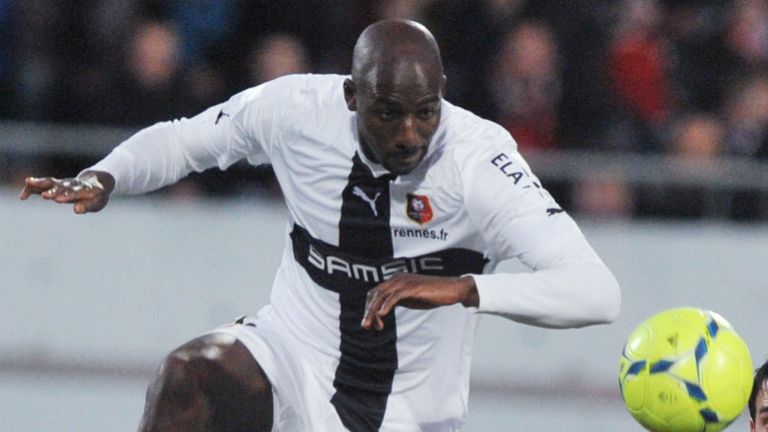 The France midfielder was signed from Marseille last summer after playing at Euro 2012 but featured just six times before heading back to Ligue 1 in January.
And the 31-year-old told French newspaper L'Equipe his lack of action in east London continues to affect his fitness.
He said: "People expect a lot of me but it's hard to forget what happened in my first six months at West Ham.
"I am concentrating on improving my physical condition and playing for Rennes. But it is true that I don't want to relive what I went through at West Ham.
"It is impossible to go back under the same conditions. I wanted to prove that I could play in the Premier League but they never wanted to give me the opportunity.
"I don't blame Sam Allardyce but rather the agent commissioned by West Ham. It is incomprehensible to buy a player, give him a three-year contract, and then ignore him."