John O'Shea ready to play part in Sunderland survival bid
John O'Shea is looking to put his experience to good use and play a leading role in Sunderland's survival bid.
Last Updated: 17/03/13 12:39pm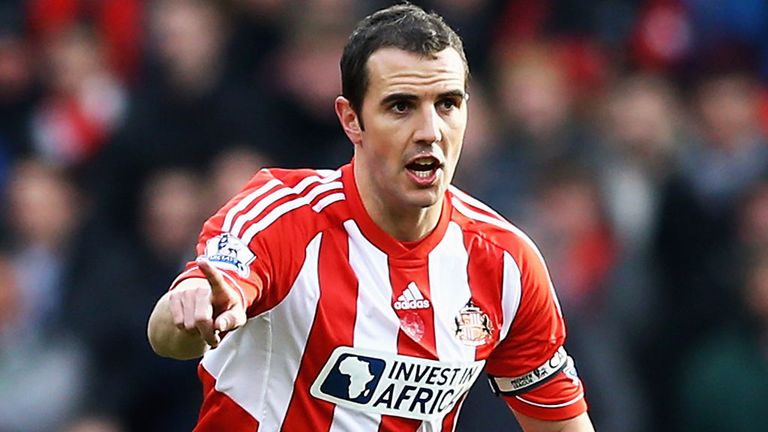 The Republic of Ireland international spent 12 seasons at Manchester United chasing titles, so knows all about pressure.
He is unaccustomed to scrapping at the opposite end of the Premier League table, but believes the same rules apply.
O'Shea hopes he can help those around him to raise their game over the coming weeks, with Sunderland perched just six points above the drop zone heading into the final nine games of the campaign.
He said: "It's not something I'm used to. It's a new experience.
"But in its own way, I don't think it is any different from when you're chasing a title. It's all about the importance of winning pressure games.
"You faced that all the time at Old Trafford and you got used to it, so it is not going to affect me playing in pressure games at the other end of the table."