Jamie Carragher says Liverpool play more attractive style under Brendan Rodgers
Jamie Carragher says Liverpool are playing a more attractive style of football since Brendan Rodgers arrived at the club
Last Updated: 26/03/13 11:31am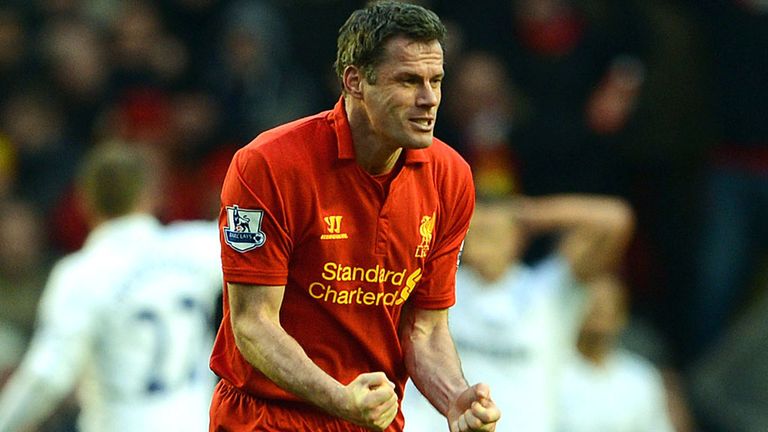 The 35-year-old veteran has enjoyed the change in emphasis and claimed it surpassed anything he has experienced during his 16 years and 729 games for the Anfield club.
"We've always played football at the club but I would say that Brendan Rodgers has taken it on another level in terms of playing football," Carragher told Liverpoolfc.com.
"He wants us to play even more football than I have ever been brought up to play.
"But we've always been a passing club and that will never change."
Carragher was used sparingly by Rodgers in the campaign before he came into the starting line-up in the 2-2 draw with Arsenal at the Emirates in early February.
"It was really good to be back," said Carragher. "I've missed it over the past 12 months, so to have a run of games makes you really feel part of it.
"When you come in for the odd game now and then it's great but you know that you have to come out (of the team) and you don't really feel as much a part of things.
"Being in and amongst the lads is great. Knowing that you are going to play helps as well.
"Sometimes you go into games and you're not sure, but if you know that you are playing, you can think about the opposition and start to get your mind ready for the game."
Carragher announced last month that this would be his 16th and final year as a professional footballer.