Adam Johnson concedes he could offer more to Sunderland cause
Sunderland winger Adam Johnson has defended his form this season, but concedes that he could have offered more.
Last Updated: 28/03/13 7:21am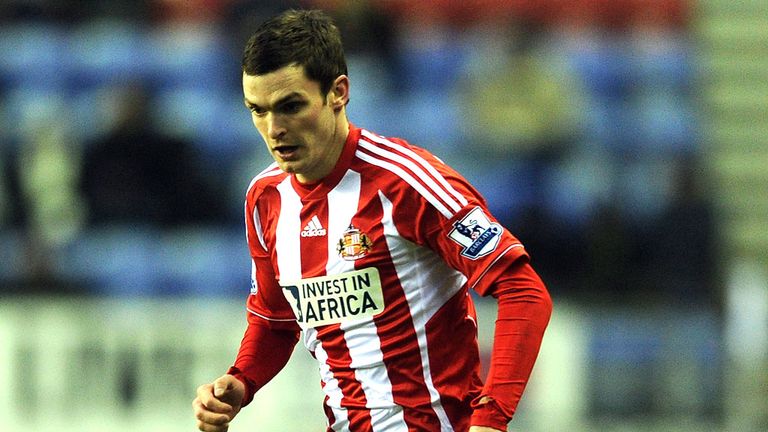 The England international took the decision to go in search of a regular first team football last summer when he swapped life at Premier League champions Manchester City for that at the Stadium of Light.
He has struggled at times to justify a £10million price tag, and has slipped out of the Three Lions fold as a result.
Johnson has also seen Sunderland fail to find consistency and while happy enough with the contribution he has made, he admits that those in Martin O'Neill's squad have to accept that they could have offered more to the collective cause.
He told the Sunderland Echo: "I know the fans aren't happy, but I have scored four goals this season. I've put in more crosses than anyone else and I've had assists for 11 goals too.
"Those are the stats I prefer to concentrate on, because they help give you confidence.
"I still look at things and know I could have done better myself. I could have set up more goals with better crosses or finished better and I do think I could improve my general play too.
"I know wingers are all about delivery into the box, but my overall play is something I'm also looking at.
"I have to say, though, that I'm reasonably satisfied with the stats against my name because they don't lie and I've been involved in a lot of the build-up to the goals.
"It would be better for me to receive the ball quicker and higher up the pitch, because it is tough for wingers to do damage when they have to go on a 60-yard run towards goal.
"But I'm not going to criticise the team because it's up to me to make that happen as well. You have to look at yourself first in this game."