West Brom head coach Steve Clarke fed up of talking about Odemwingie
Steve Clarke believes Peter Odemwingie's Twitter outbursts are in danger of overshadowing West Brom's success.
Last Updated: 30/03/13 4:14pm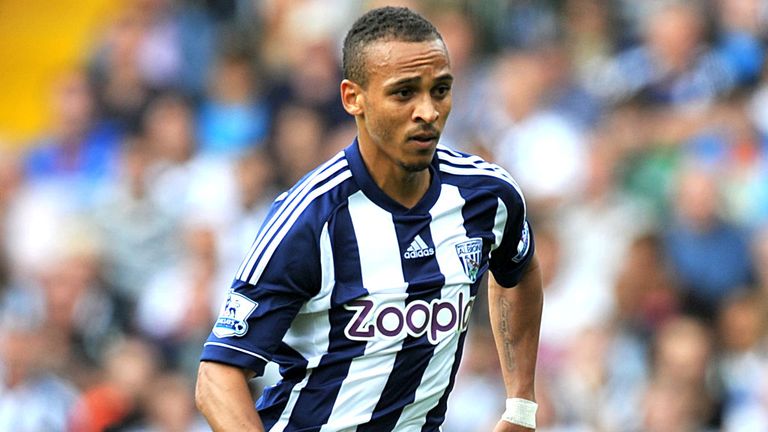 Odemwingie complained on Twitter about being out of the starting line-up after the goalless draw at Stoke, hinted team-mates were talking about him behind his back and conceded "his wish" was to be sacked.
It followed on from his previous social networking attacks during January when his transfer request was rejected and he failed to secure a deadline day move to QPR.
Clarke, whose team are eighth in the Premier League table, admitted he was fed up of talking about the 31-year-old.
He said: "I haven't made very much of it. I don't read Twitter. I understand there were some more comments on Twitter.
"I told Richard Garlick (sporting and technical director) and the club to deal with it in the manner they see fit.
"I think if he (Odemwingie) has got something to say to me, he should come and say it to my face.
"I haven't got anything to say to him. If he's got anything to say to me, he should come and say it to my face. He is the one who has the grievance, not me.
"But I'm not interested in what he said. The club will deal with that side of it.
"I'm just disappointed I have to spend so much time talking about one player (Odemwingie) when I've got a squad of players who have made a fantastic contribution this season.
"I'm fed up talking about Odemwingie. You've asked about it, I've answered it, let's move on. I'm not answering any more questions on Peter."