Sunderland boss Martin O'Neill remains determined and enthusiastic
Martin O'Neill is adamant he still retains his determination and enthusiasm during his battle to keep Sunderland up.
Last Updated: 30/03/13 12:06pm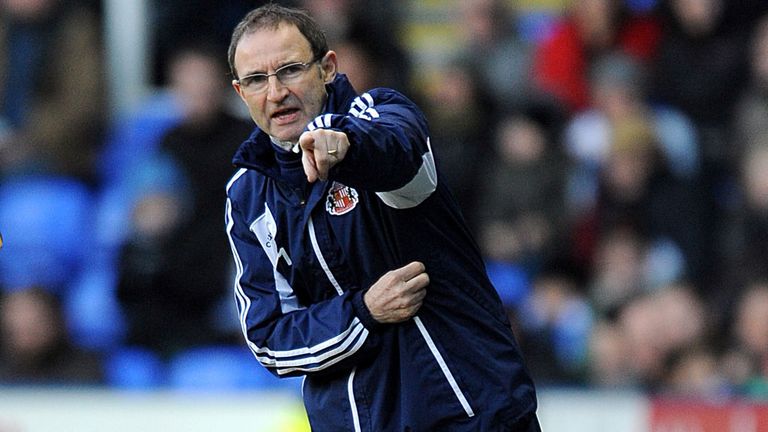 The Black Cats are on a run of seven games without a win and sit just four points outside the relegation zone ahead of Saturday's match at home to leaders Manchester United.
O'Neill insists Sunderland's predicament has not left him feeling downbeat and has suggested he could not continue to be a football manager if he was no longer enthusiastic about his job.
"Remaining upbeat is actually in my nature," said O'Neill.
"If you are expecting me to step into a press conference after performing in the manner we did against Norwich and be jocular, then you would tell me I needed my head examined.
"I cannot be smiling within half-an-hour of the game. But after you've had a small talk with the opposition manager and analysed everything, you have to get yourself up.
"I heard people saying our performance that day wasn't that of a Martin O'Neill team and it's very easy to say that's a reflection of how I'm feeling. But I'm not sure that's true.
"If you're telling me that I am downbeat, I don't see that in my manner. I genuinely don't. Am I cracking jokes every three minutes? No, I'm not doing that either.
"But am I still as determined and enthused about the game as ever? Actually, yes, it is that enthusiasm that keeps you going.
"If you ask Sir Alex what keeps him going at the age he is - obviously going into work with a brilliant team does help. But it's that incredible enthusiasm he has and I think you need to have it.
"The minute you lose that, you can talk about determination and everything else, but they are secondary to the enthusiasm to come in to do your work."