Chris Samba frustrated by criticism aimed at QPR owner and players
Chris Samba feels criticism of QPR's owner and players is unfair as they all want the best for the club.
Last Updated: 29/03/13 9:30am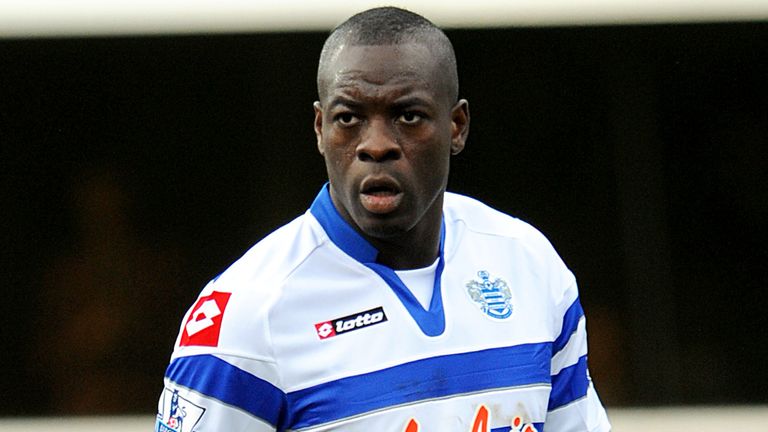 Loftus Road chairman Tony Fernandes has dug deep in an effort to make QPR competitive at a Premier League level, but has seen little return on his considerable investment.
A slow start to the season, and a subsequent failure to turn things around, has left the club rooted to the foot of the table.
Harry Redknapp was appointed in an effort to try and turn the tide, while big money was spent in January to try and inject quality and confidence into a faltering side.
Samba was among those drafted in and he insists that he and his fellow players are fully committed to the cause, despite critics suggesting that they are motivated my money.
The commanding centre-half told the Daily Mirror: "I have to defend this. Nobody put a knife at the throat of anybody at QPR to come and discuss contracts.
"They wanted to extend my contract for another year at Anzhi. I could have earned more there. But I wanted to come back to England.
"The club believes in the players that have been brought here. They believe they are the right players for the club.
"What would people have said if the owner didn't try anything? If he didn't spend any money? They would have said that he didn't care. But he did what he believed was right.
"The owner really is a passionate man. He has shown a fighting spirit for the club by doing all the business he could have done to improve the team.
"Us players have come in to try and prove him right. (Loic) Remy, (Jermaine) Jenas and (Andros) Townsend have been fantastic. We all know what staying in the Premier League means to the fans.
"But people still think that our attitude is, 'Whether we win or lose, we get paid'. They are wrong."
Committed
Samba added: "If I lose a game, I might get paid but I go home and it affects me.
"I am not doing anything. I am not going to restaurants. I am not going out at all. I'm not the nicest person when we lose.
"That's how it affects your life. Ask any player at any club, and they will tell you the same."