Roberto Mancini urges Manchester City not to lose focus
Manchester City boss Roberto Mancini insists his team must not lose focus during the remainder of the season.
Last Updated: 30/03/13 2:16pm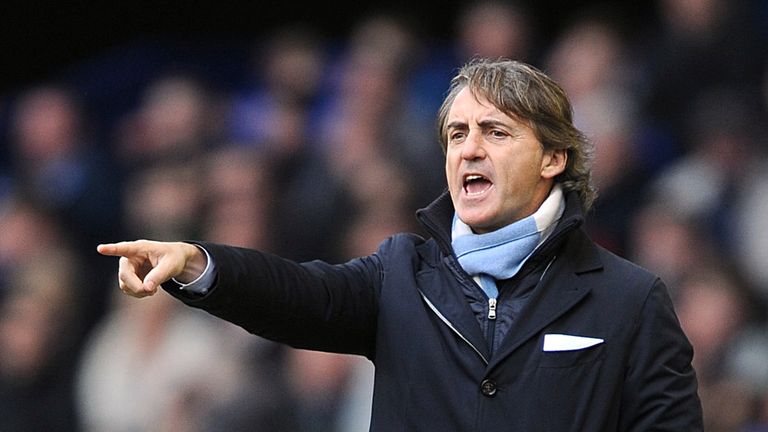 With a 15-point gap and nine games remaining between themselves and United, City's Premier League defence is all but over.
But with second place in the league and the FA Cup still to play for, Mancini believes his side can still make this a successful campaign.
"I think when you are a top team and you have good players, you should be very strong when you win or lose. This doesn't change," said the Italian.
"Also, when you can't win a title you can have other situations that you can improve. For this reason it is very important to do our best in the next nine games.
"We have the FA Cup and we have to get second position.
"I am sure Chelsea or Tottenham want to take second. We need to do our best for this reason, we want to stay there.
"If we take second position and have a chance to win the FA Cup - I think in the end, with all the problems we have had this year, I think this could be a good season."
Mancini continued: "We are so disappointed because we can't win the title but until now I think United have been better than us. They probably deserve to stay on the top.
"But we know in football it is impossible to win the title every year. The second year is probably the most difficult."
Despite failing to regularly reach the high standards they set themselves last season, City's players retain the faith of their manager.
"They have my trust," added Mancini. "This is not a problem but I think sometimes we should do more and more.
"We have Chelsea four points behind, Tottenham five points. For this reason it is important we keep going hard, working well."