Stoke's Marc Wilson set to switch to full-back against Everton
Stoke boss Tony Pulis is delighted to have Marc Wilson at his disposal.
Last Updated: 29/03/13 7:38pm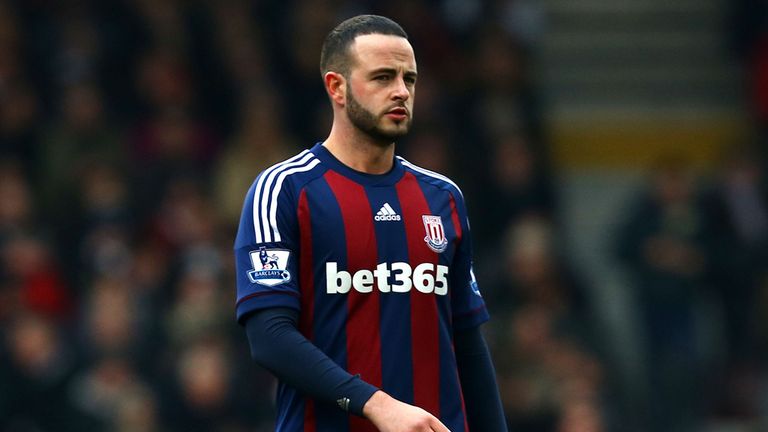 The Irish defender has been playing centre-half in recent weeks covering for the suspended Robert Huth.
At Everton this weekend, Wilson is set to return to full-back and Pulis is delighted to have him on hand to switch roles.
"Marc played very well at centre-half, a position we hadn't played him in before," he said.
"He's a good player with tremendous ability. He's very, very versatile, and if you could have three or four of them in your group you'd be as pleased as punch.
"It's very difficult to find players comfortable in many positions like him."
Wilson returned fit from international duty in midweek and Pulis admits he was holding his breath.
"I must admit I was glued to the television, worrying that everybody would get back fit," he said.
"On Tuesday I watched the Irish game, even though I was desperate to watch the Wales game, because we had three players in it.
"Thank goodness they all seem to have come back fit, but we'll still have to take a close look at them before deciding on the team for Everton.
"If you had said six years ago we'd be losing six or seven players to international football you'd have locked me up and thrown me away."