Everton's Leighton Baines: Tottenham game not make-or-break
Leighton Baines has dismissed suggestions the game against Tottenham is make-or-break for Everton's top-four hopes.
Last Updated: 07/04/13 1:28pm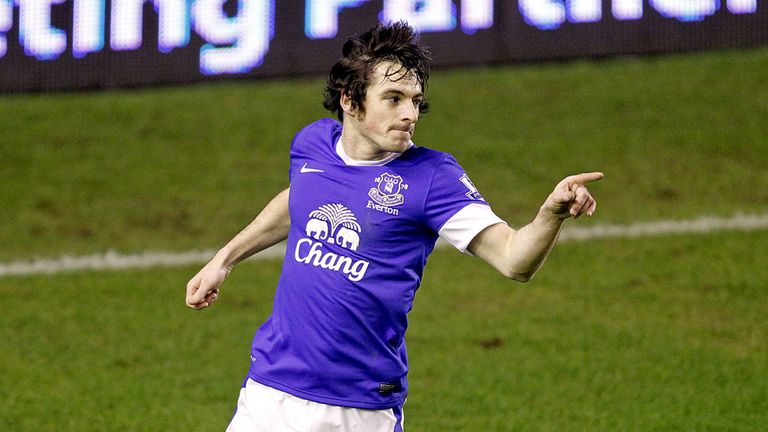 Everton are currently four points off fourth place in the Premier League with eight games remaining.
Third-placed Spurs are seven points better off than the Merseyside club and Baines knows his side are in for a tough match at White Hart Lane.
"It's a big game but there are plenty more after that and it won't be decided by next weekend," Baines told the Liverpool Echo. "We are the ones who are trailing and that probably means we are the least favourite of the teams but we are fighters.
"We won't stop believing and we will give everything we have got, as we did last week (against Manchester City) and today.
"If we can win a few more games and get close to the end of the season, that's where we want to be.
"It's a very big game now (Spurs next week) and an opportunity for us to catch them or for them to get a bit of distance."