Paolo Di Canio urged to show commitment to anti-racism by Kick It Out
Anti-discrimination campaign group Kick It Out has called on Paolo Di Canio to state his commitment to equality.
Last Updated: 02/04/13 7:06pm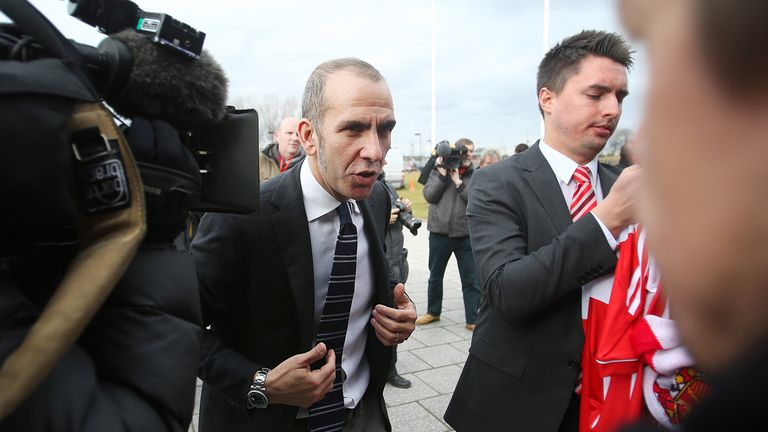 The newly-appointed Sunderland manager refused to confirm or deny whether he is a fascist when he was introduced to the press on Tuesday morning.
Kick It Out later expressed concern about the far-right in football and said Italian Di Canio should make his position clear.
A statement said: "It is not part of Kick It Out's remit to sanction the selection of staff of football clubs. However, football clubs have a responsibility to ensure that their employees demonstrate a commitment to anti-discrimination and equality of opportunity.
"It may be in the interest of both the club and Mr Di Canio to acknowledge a full and frank commitment to these policies.
"It is all too easy for positive progress and engagement to be compromised by inappropriate statements, and both Sunderland supporters and members of its local community will be looking for reassurance on these points.
"When fascism is referenced within the context of English football, there is a wider concern. The spectre of the rise of far-right groups in some parts of Europe cannot be allowed to undermine the progress made in the game domestically, and the increasing number of incidents involving both neo-Nazi and Ultra groups which have happened in places like Italy and Greece, must not be replicated here.
"Kick It Out and its partners have held concerns for some time about similar groups operating in the UK. Now is the time to reinforce this vigilance."
The appointment of the former Swindon boss led to the resignation of the club's vice-chairman David Miliband, Labour MP for South Shields and former foreign secretary.
Di Canio has been pictured making a fascist salute to Lazio fans in the past and the Durham Miners' Association has asked the club to return a symbolic banner which is kept at the Stadium of Light if Di Canio remains in his post, describing his appointment as a "betrayal and a disgrace".
But Di Canio has blasted the furore over his appointment as Sunderland manager as "ridiculous and pathetic".