Arsenal manager Arsene Wenger heaped praise on Tomas Rosicky
Arsenal manager Arsene Wenger revealed that he would like Tomas Rosicky to stay at the club for the rest of his career.
By @danielstorey85
Last Updated: 06/04/13 7:32pm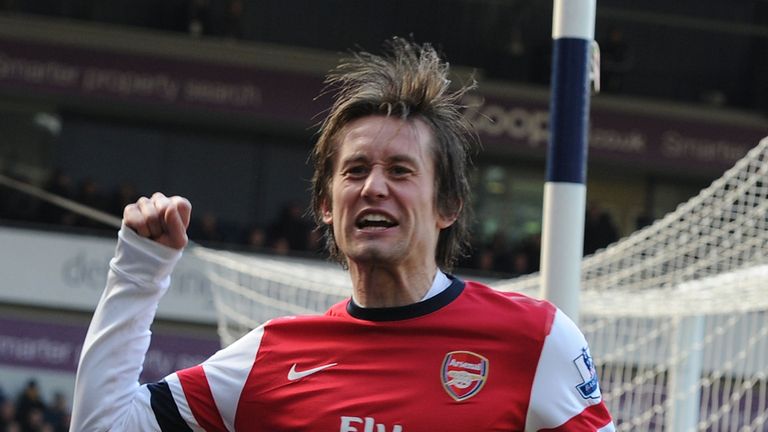 The 32-year-old was starting just his second Premier League game of the season after injury had once again curtailed his availability throughout the campaign.
Wenger revealed his admiration for a player who has repeatedly overcome serious injury to assist whenever possible, and revealed his hope for Rosicky to see out his career at the Emirates.
"Tomas was fantastic, he is an important player for us," Wenger said.
"Unfortunately he was out injured for a long time, but every year he gives us a push at the end of the season.
"I hope he finishes his career with us. I rate him that highly."
Rosicky himself admitted that he could not even remember exactly when he had last scored a double, and was understandably delighted to have helped his side to victory.
"I'm not a big goalscorer so it feels great when you score two goals in a game and help your team to win," Rosicky told Sky Sports.
"I think that the last time that I scored two goals in a game was in 2007 or 2006 so it is a long time ago! So I enjoyed in very much today."
Rosicky scored two goals during an FA Cup tie at Liverpool in 2007 in his first full season with Arsenal, and it is the only time he has scored more than once in a game for the club.