Sir Alex Ferguson praises Sunderland boss Paolo Di Canio
Manchester United boss Sir Alex Ferguson admits he likes Paolo Di Canio and his approach to the game.
Last Updated: 07/04/13 5:48pm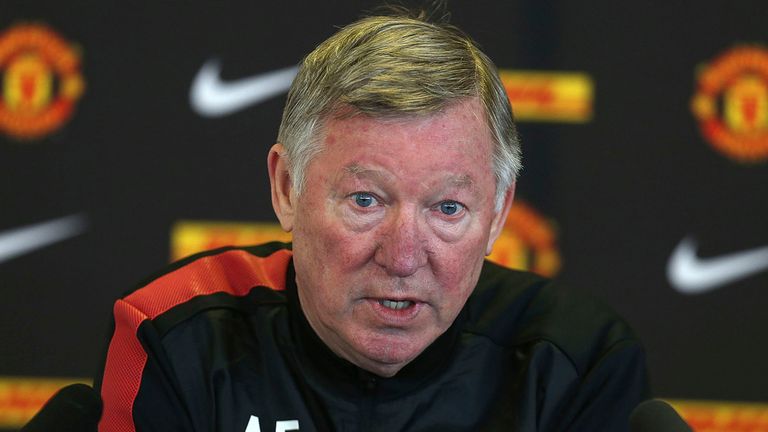 Di Canio's Sunderland side face Chelsea on Sunday in the 44-year-old's first game in charge since succeeding Martin O'Neill as Black Cats boss.
His appointment at the Stadium of Light has caused controversy because of the Italian's reported links to fascism, which has prompted him to release a statement denying that he supported the ideology.
Ferguson has not got involved in that particular argument but has praised Di Canio's management philosophy.
"I must confess to a liking for the fellow and his approach to the game," Ferguson told United Review.
"As I wrote the other week, he wears his heart on his sleeve and I like his football philosophy, wanting to play the ball on the ground rather than in the air.
"I have this picture in my mind of him being in the technical area pointing to the sky and then the ground in an effort to get his players to keep the ball down.
"He has a tough challenge on his hands with his fight to keep Sunderland in the Premier League."
Sunderland are currently one point above the relegation zone and will drop into the bottom three if they lose to Chelsea and Wigan beat QPR on Sunday.