Swansea announce record six-monthly profit of £15.9m
Swansea made a record profit of £15.9m for the six months up to the end of November 2012.
Last Updated: 08/04/13 7:38pm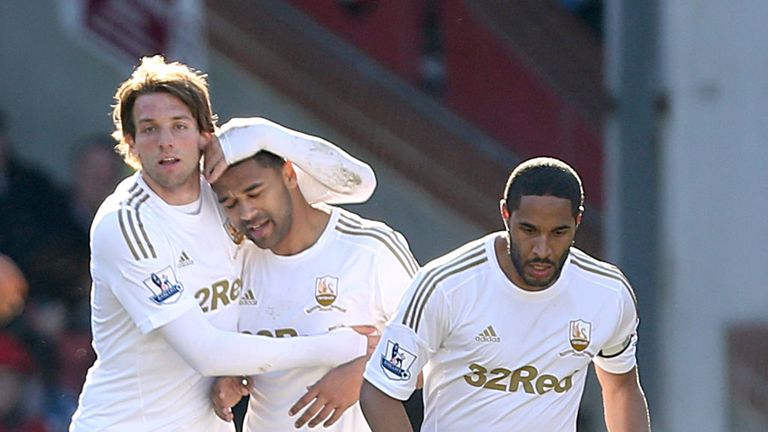 That figure is almost £10m more than for the same period in 2011, and in their first full season in the Premier League the Swans returned a profit of £14.6m.
The profit before tax of £20.4m was made up of a £5.6m profit from operations, while a further £14.8m came from player sales, including those of Joe Allen to Liverpool and Scott Sinclair to Manchester City.
Turnover, with the exclusion of player sales, has also risen to £28.5million, a growth of 11.5 per cent from the £25.5million for the previous six months.
Finance Director Don Keefe said: "The funds generated by the profit are invaluable bearing in mind the extent of finance needed, not only to maintain Premier League status, but for the expansion of capacity in the Liberty Stadium and the development of appropriate training facilities of a standard befitting a Premier League club."
A budget of £5.5m - most of which has been spent - was allocated for the development of a new training ground in Landore, which is now operational, while work is under way on another training facility being built in conjunction with Swansea University in Fairwood.
Plans for the initial phase of expanding the club's Liberty Stadium home have been submitted to the local planning authority.