Swansea boss Michael Laudrup relishing Premier League derbies with Cardiff
Swansea boss Michael Laudrup knows Cardiff's arrival will add a derby of 'history and tradition' to the Premier League.
Last Updated: 18/04/13 4:53pm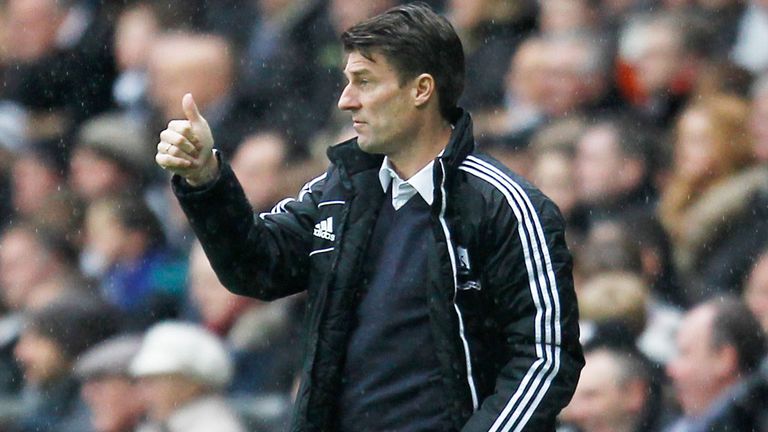 Cardiff secured promotion to England's top-flight on Tuesday night and now have two meetings with their bitter Wales rivals to look forward to next season.
Laudrup has welcomed the elevation of their local foes and believes the meeting will match the intensity of showdowns between Manchester United and Liverpool or Lazio and Roma.
The Swans boss said: "I know the Swansea and Cardiff derby is something everyone is looking forward to.
"I also played in the Real Madrid and Barcelona games, but that is a different type. There are 400 miles between the clubs.
"It's like Liverpool and Manchester United here, where those games are more about the history and tradition.
"If you look at the same area like Cardiff and Swansea then I think it is more like Lazio and Roma.
"To have the first South Wales derby in the Premier League will be a nice occasion. It should be seen like that as well.
"A small country to suddenly have two teams among the 20 clubs in the Premier League is nice."