David Platt admits recent games are taking their toll on Manchester City
David Platt admits Manchester City are feeling the effects of recent games as they head to Tottenham this weekend.
Last Updated: 21/04/13 1:18pm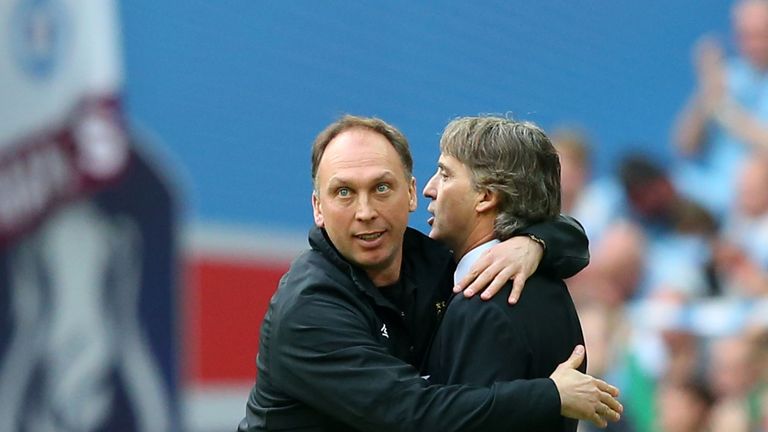 Thanks to a late Carlos Tevez goal, the Premier League champions snatched a 1-0 win over Wigan on Wednesday, and the assistant boss feels a demanding Manchester derby followed by an FA Cup semi-final win over Chelsea at Wembley have taken their toll.
"I think we are probably feeling the effects of the two big games we have had, mentally more than anything, what it takes out of you," he said.
"We saw on the pitch we couldn't get anything going. There was a lack of energy about us. Maybe we we're mentally tired.
"We played against a team that keep the ball and made it difficult for us.
"We didn't look as though we were going to create anything and I think it needed a flash of brilliance to unblock the game, but that is what we know we have got in the team.
"The physical side is one thing but we can recuperate by fuelling the boys right, getting the right food into them, giving them the right rest and the right cures.
"It is not the physical side that is the problem, but the mental side. That game will have brought us back to earth.
"We will recuperate and go to White Hart Lane."