Brendan Rodgers insists Rafa Benitez is set for a warm welcome at Anfield
Brendan Rodgers says there is no doubt Rafa Benitez will receive an excellent reception on his return to Anfield.
Last Updated: 21/04/13 3:23pm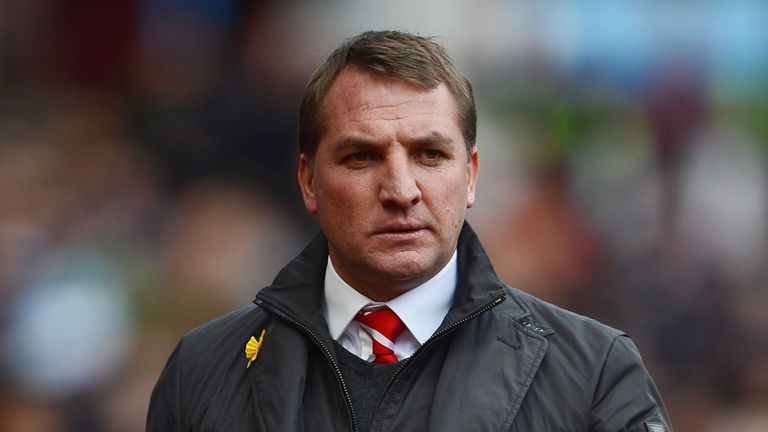 The Spaniard heads back to his former club on Sunday, for the first since leaving in 2010 after a six-year stint at Anfield in which he led them to UEFA Champions League victory.
And current Reds boss Rodgers believes Benitez will receive a rapturous welcome when he returns for Liverpool's Chelsea showdown.
The Northern Irishman said: "It won't be strange in any way at all.
"It is a club with supporters who are very respectful. They still sing Kenny's (Dalglish) name and rightly so, a legend at the club as a player and a manager.
"There is absolutely no question Rafael Benitez will get an excellent reception because of the great work he did here.
"The football club as a whole always respect former players and managers.
"He obviously had a real good time here, won the Champions League and FA Cup in his six years here, so I am sure he will get a fantastic reception."
Rodgers is yet to feel the pressure of not achieving success at a club with Liverpool's glorious past.
"It is interesting," he said. "The season they actually won the Champions League (under Benitez) they finished on 58 points and outside of the top four," added the Northern Irishman.
"The season before Gerard Houllier had 60 points and finished in fourth place.
"But everyone knows the history of that season (2004-05) in terms of the Champions League and by winning that it buys you another season in there which you can build and move forward.
"The history is history, and it is an incredible history, and it is easy for me to appreciate the history because that was one of the key reasons for me coming here.
"But you can't be held hostage to it. You have to chip away at being the best you can be.
"The focus is purely on the job and improving the team.
"If you put too much pressure on then it becomes even more difficult."