Premier League: Luis Suarez 'out of control' says previous bite victim Otman Bakkal
Liverpool's Luis Suarez is out of control on the pitch, reckons the player he bit three years ago.
Last Updated: 23/04/13 7:56am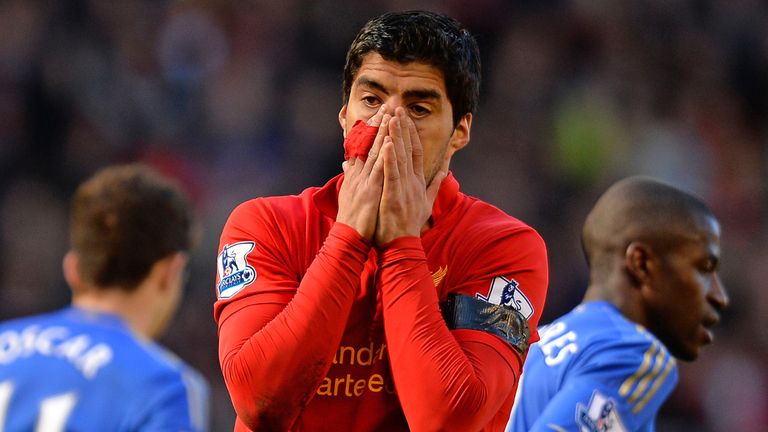 Suarez was banned for seven games and branded the 'Cannibal of Ajax' after sinking his teeth into then-PSV Eindhoven midfielder Otman Bakkal.
Bakkal, who now plays for Dynamo Moscow, says he was shocked to see the Uruguay international repeat the offence on Chelsea defender Branislav Ivanovic during Sunday's 2-2 draw.
"I saw it and it was unbelievable," Bakkal told The Sun. "It's something you can never imagine happening on a pitch.
"It happened once already. At first I thought maybe it was an accident but, apparently, he loses it sometimes. I don't know what to say.
"I thought he meant it when he said sorry. I think he wants to win so badly that he loses his mind sometimes but afterwards he comes to his senses.
"It doesn't belong on the pitch. It was the end of him in Holland. Now we just have to wait and see what the FA does - and then what his future will be in England."
Suarez has been charged by the FA with violent conduct but faces a lengthy ban after the governing body said the usual three-game suspension was "clearly insufficient".