Norwich boss Chris Hughton warns players to be wary of social media
Norwich manager Chris Hughton has warned his players to be wary of social media after Ryan Bennett's FA charge.
Last Updated: 25/04/13 5:23pm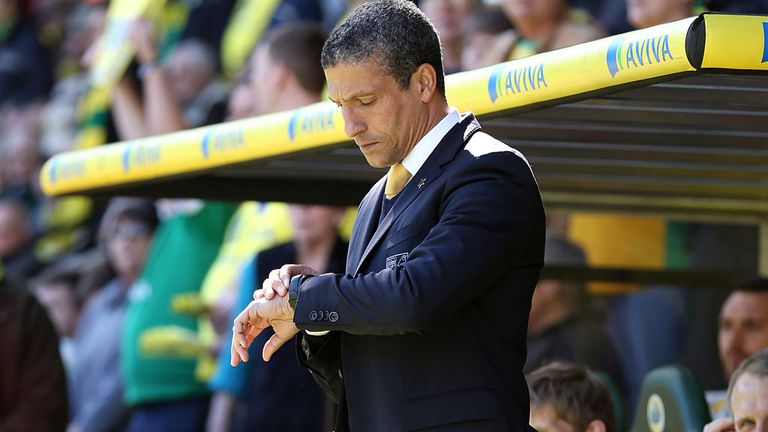 Hughton confirmed the issue would not affect him selecting Bennett for Saturday's match at Stoke but felt there was a wider lesson to be learned.
"We have a policy at the club (on social media) so it's been dealt with at club level," said Hughton.
"It's a reminder to those who decide to go on Twitter that when somebody like Ryan Bennett, who is a smashing lad, can have a charge pending then it can happen to anybody.
"There is a responsibility for everybody that decides to have a Twitter account to what they say. They are individuals that are in the limelight and there are boundaries that they are not allowed to cross.
"It is difficult because those who go on it do so to put what they feel are things of interest that supporters might want to hear, but with that there come boundaries of what you can and what you cannot get involved in."
Meanwhile, Hughton admitted he could be tempted to make Kei Kamara's stay at Carrow Road more permanent.
The on-loan Sierra Leone striker is due to return to Sporting Kansas this summer, but Hughton added: "We have to make a decision on whether to make that a longer period.
"He's been very good on and off the pitch. When you bring in someone from overseas you are never quite sure but you have to back your judgement and he has settled in very quickly."