Anthony Fry appointed as new chairman of Premier League
Anthony Fry has been appointed the new chairman of the Premier League, replacing Sir Dave Richards.
Last Updated: 26/04/13 12:11pm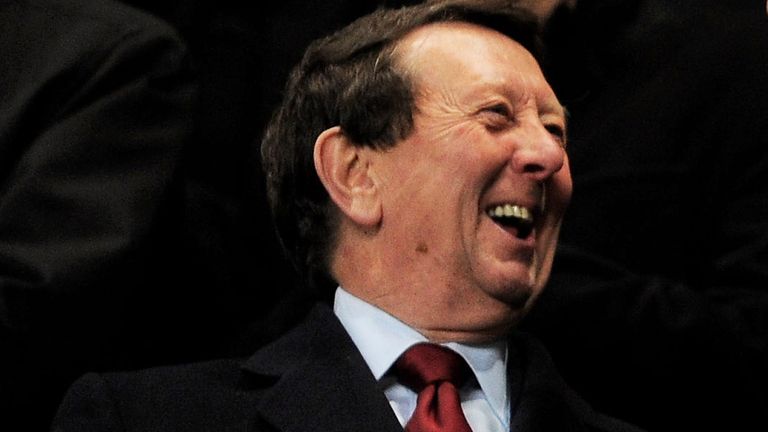 Fry, who will take up the position in June, has a background in the financial sector and is currently chairman of the Finance Committee of the BBC Trust.
He was appointed on a three-year contract by the Premier League's Nominations Committee which comprises Bruce Buck (Chelsea), Peter Coates (Stoke City), David Gill (Manchester United) and John Williams (formerly Blackburn Rovers and Manchester City).
Buck said: "There were a number of outstanding candidates, any of whom would have made a fine Premier League chairman, but in Anthony Fry we have appointed an individual with the correct blend of experience, skills, attitude and demeanour to represent the best interests of the Premier League.
"Anthony's CV speaks for itself, but we were particularly impressed by his aptitude for and understanding of the role, as well as believing his style to be particularly well-suited to developing effective working relationships with both the member clubs and the Executive of the Premier League.
"I would also like to take this opportunity to place on record, on behalf of the clubs, our sincere thanks to Sir Dave Richards for his years of service to the Premier League."
Fry said: "I have been privileged to work in some exceptional organisations across a range of interesting and diverse areas with some extremely talented people. The opportunity to become chairman of the Premier League is one that appealed hugely to me for obvious reasons.
"I have a deep-seated and long-held passion for sport and believe the skills and attributes I have developed throughout all aspects of my career will serve both the Premier League clubs and the Executive extremely well.
"The League is one of the country's great success stories of recent times having overseen a period of rising playing standards, substantial investment in infrastructure and development, significant growth in attendances and viewing figures as well as the marked commercial success that has benefitted the English game as a whole.
"The domestic profile and international standing of the Premier League demonstrates what a fantastic competition has developed over the past 21 seasons, driven by the investments of the clubs and the collective strength of the League.
"The Premier League and its member clubs have already achieved a great deal and are always striving to meet challenges and do better.
"That is something in which I want to play a part and I am looking forward immensely to helping the clubs and the Executive improve on what is already an incredibly successful competition and business."