Manchester United assistant boss Mike Phelan praises Sir Alex Ferguson
Manchester United assistant boss Mike Phelan has praised the leadership qualities of the evergreen Sir Alex Ferguson.
Last Updated: 28/04/13 1:13pm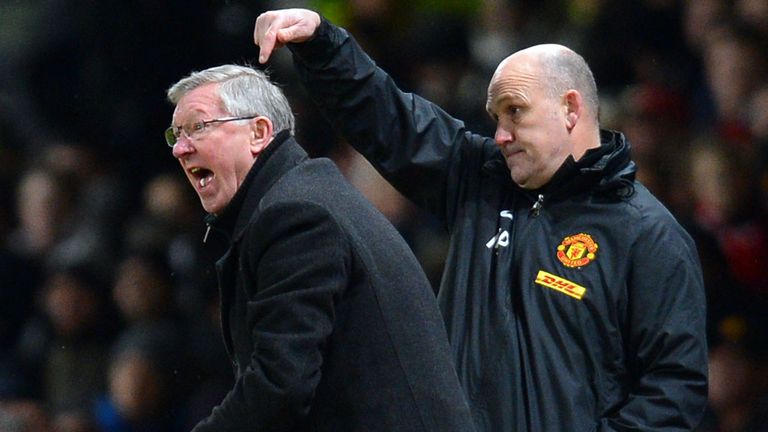 The Scotsman led United to their 20th title and the 13th Premier League crown during his time at Old Trafford this season, the success made sweeter by the fact they regained it from rivals Manchester City.
Phelan has been Ferguson's right-hand man since 2008, having previously been his first team coach, leaving him well placed to assess what makes the 71-year-old tick.
"He's maintained the desire to win, you can never take that away from him and what he has done over a period of time is he's mellowed," said Phelan.
"He's passed on certain responsibilities to individual people, he lets you work, he lets you get on with the job, he expects honesty and trust from you and I think he gets that.
"His biggest strength is his leadership. He's put things in place over many, many years and he's had that desire to win.
"When you've got someone who's pushing and pushing it brings along a lot of people and if you're in that same frame of mind and you've got the same work ethic that he's got, then it can only be a benefit to everybody.
"He's definitely produced some excellent teams, some excellent players and I think it's been backed up by good quality staff.
"He's matured like a good bottle of red wine. He's got better and better with age and he's still going strong."