Michael Laudrup insists Swansea have been excellent all season
Michael Laudrup believes Swansea's recent winless run underlines their achievements from earlier in the season.
Last Updated: 29/04/13 2:19pm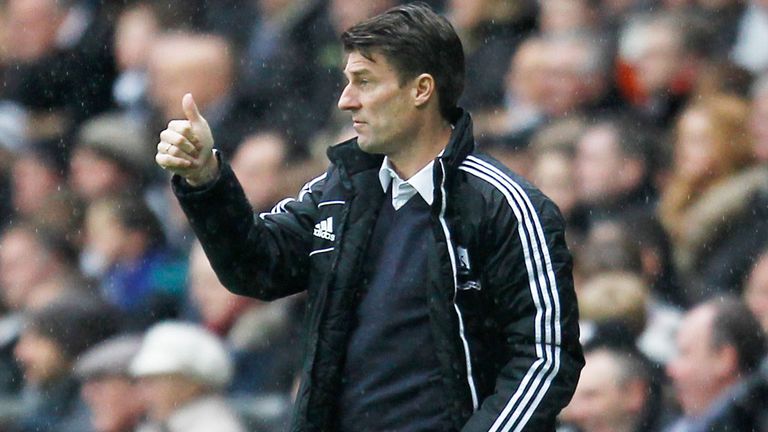 The Swans are on a run of six matches without a victory - their worst spell of form since promotion to the Premier League almost two years ago.
Despite the recent stutter, Laudrup is happy with performance levels and is confident the Capital One Cup holders will secure a top 10 finish.
"We have gone over a month and a half without winning and we are still ninth in the table - that's incredible," said Laudrup.
"But I think that just shows you how we overachieved before this run. It depends how you look at things, but to have 40 points so early on as well as the cup - nobody would have expected that.
"The fixtures since then have not been an easy. We have played Arsenal, Tottenham and Chelsea and we still have the two Manchester (teams) to go.
"But I really can't say we have been poor since the cup final - not in any one of our games. We have been poor in moments but once again I can't say that we played poorly overall.
"It's always important to try to end a season well because it is good for confidence, but I can't say our performances have not been good."