PFA chairman Clarke Carlisle admits they made 'gross error of judgement'
Clarke Carlisle has told Sky Sports News the PFA made 'a gross error of judgement' over comedian Reginald D Hunter.
Last Updated: 29/04/13 7:40pm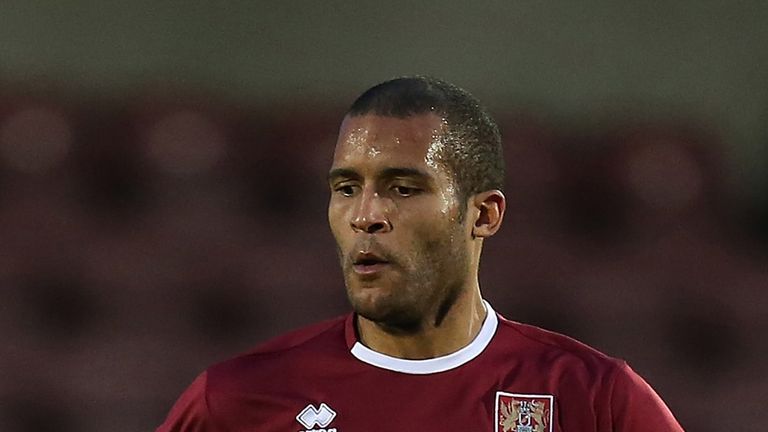 The racially-sensitive content of Reginald D Hunter's act has created headlines which have left Carlisle embarrassed.
In a season which has seen former England captain John Terry banned for comments he made to Anton Ferdinand, and the after-effects of Luis Suarez's clash with Patrice Evra still being felt, Carlisle feels a major mistake was made.
He told Sky Sports News: "Quite frankly, I was embarrassed by the content of his set. It was unsuitable, it was inappropriate. Comedy is subjective, but a lot of people were offended.
"We made a gross error of judgement in hiring Reginald.
"He used the n-word liberally in his set. The word we have fought so vehemently against the usage of. We have seen players banned for that.
"It should have been about football, it was a momentous occasion, it was our 40th year, it should have been a great and historic occasion.
"Instead, we have brought someone onto the stage in the name of entertainment who took a very facetious view to something that we strongly fought against.
"You are not going to hear any excuses from me. We have to address our processes for hiring our acts. It's not the first time it has fallen on its face.
"I apologise unreservedly to anyone who was offended and we need to take a strong hard look at how we do this in the future.
"It was an incredibly uncomfortable period. I lost about three stone in sweat out of embarrassment. When you go to a comedy club you might need to leave your moral compass at the door because these guys take issues right to the borders and beyond.
"The PFA awards dinner is not a time or situation for that. It is a celebration of all that is good that has happened in the game for that season. I think we got it wrong."
The PFA has also released a statement to say it is "totally dismayed" by the "unacceptable language" used by Hunter.
It read: "The PFA regrets the offence caused by the performance of Reginald D Hunter at last night's awards ceremony in London.
"We share the strong disappointment felt by our diverse membership at the choice of language throughout his appearance.
"We would like to make it clear that we feel any use of such language is wholly inappropriate."