David Platt insists Manchester City are focused on winning remaining games
David Platt insists Manchester City will not ease up in their remaining games, even if they secure second place.
Last Updated: 01/05/13 7:55am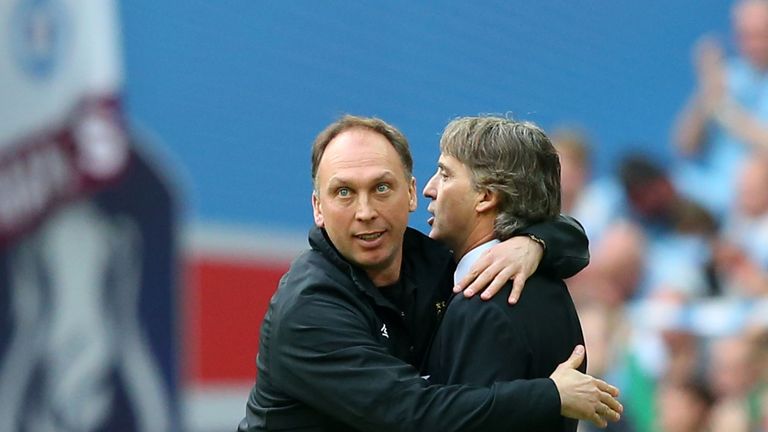 With a six-point advantage over third-placed Chelsea, City are on track to clinch the runners-up spot, and the assistant boss claims the former champions are focused on winning games.
"I have been saying for weeks that this football club is obligated to win football matches," he said.
"If we can secure second place within the next two or three games that won't put any kind of slant on our last two games, at Reading and at home against Norwich.
"We want to win football matches, that is what the players want to do.
"They don't like getting beaten, which they did at Tottenham last week, even though we controlled the game for large periods.
"We have no doubts. We don't need the stimulus and motivation of going for trophies to go out there and perform."
City face Wigan in the FA Cup final on May 11, with league games against Swansea and West Brom before the cup tie.
But Platt admits that thoughts will soon turn to next season.
"Maybe once we have made sure nobody can come past us we can look at some kind of strategy for next season," he added.
"Football is no different to horse racing, you want to show them a racecourse because you can stand them in good stead the following year. We will have a look at that later.
"At this moment in time our focus and intensity is to make sure we amass full points, secure second position and win an FA Cup final.
"Once we have done that we will look at other things."