Alisher Usmanov questions ambition being shown at Arsenal
Alisher Usmanov has questioned the ambition of Arsenal's owners and claims the club has 'no superstars'.
Last Updated: 01/05/13 9:13am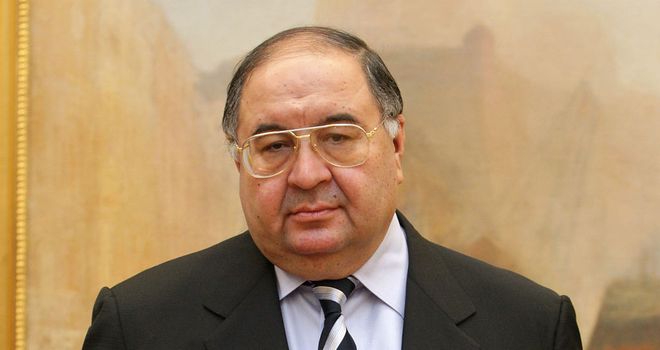 Usmanov has been openly critical of Stan Kroenke's Emirates Stadium regime ever since the American secured a majority shareholding.
The Russian billionaire feels Arsenal would be better served under his command, but a battle for control with Kroenke has left him on the fringes of the fold.
Usmanov has now taken another swipe at the Gunners board, suggesting that they 'would probably be happy' to merely qualify for the UEFA Champions League every year.
He feels that shows a concerning lack of drive on their part, with Arsenal having struggled at times this season to put themselves in top-four contention after seeing a steady stream of top talent head through the exits.
"The team has no superstars now," said Usmanov.
The 59-year-old, who holds a 30 per cent stake in the Gunners, says he will 'think what to do with Arsenal' by the end of the season.
He added: "In our understanding, Kroenke has no plans to sell his stake, but we also won't sell out, as we are the team's fans."