Fulham striker Dimitar Berbatov has Russian admirers, agent reveals
Dimitar Berbatov's agent is aware of Russian interest in the Fulham striker but does not think there have been offers.
Last Updated: 02/05/13 9:37am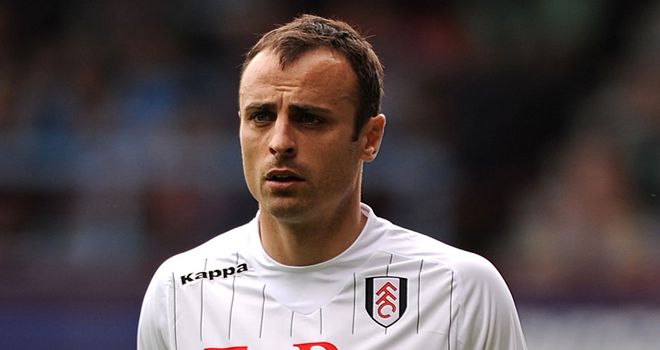 The Bulgarian has previously been linked with a move to Zenit St Petersburg and speculation has recently resurfaced that they could be keen to lure him away from Craven Cottage.
Berbatov's representative, Emil Danchev, has admitted the Russian Premier League would be an attractive option for any player but insisted that his client's future will be decided by Fulham.
The 32-year-old has impressed for Fulham this season after arriving on a two-year contract from Manchester United last summer.
"I have heard of interest in Berbatov from Russian clubs in the past and I still hear of them today," Danchev told Izvestia.
"The Russian league is growing seriously and should soon become one of the leading championships in Europe so to play in that country would be interesting.
"Of course, much will depend on the decision of the Fulham hierarchy but, at the moment, I do not know of any formal offers."