Manchester United reveal record third-quarter turnover of £91.7m
Manchester United have revealed a record third-quarter turnover of £91.7m, with a 16 per cent decrease in debt.
Last Updated: 03/05/13 4:35pm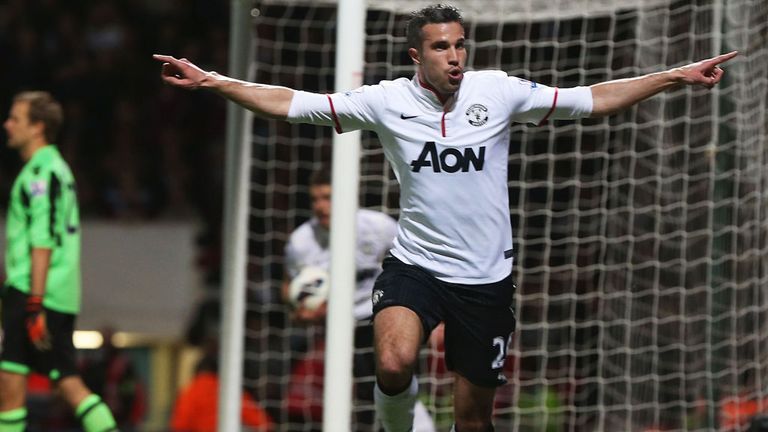 In figures issued to the New York Stock Exchange on Thursday, the Premier League club revealed it is on course to generate more than £350m this season after posting record turnover figures in the three months up to March 31.
Along with a 52 per cent increase in sponsorship revenue, the figures also show a 28 per cent increase in commercial income to £114.5m over the full nine-month period.
And the Premier League title winners, owned by the American Glazer family, has reduced its debt to £367.6m, a drop of 16 per cent in nine months.
Ed Woodward, the club's executive vice-chairman, said: "Each of our three primary sectors - commercial, broadcasting and matchday - delivered strong top-line gains and helped us achieve a record third quarter for both revenue and adjusted EBITDA (Earnings Before Interest, Taxes, Depreciation, and Amortization)."
United's 20th title triumph did come at a price, though, with a 25 per cent increase in wages to £44.9m through the signings of Robin van Persie and Shinji Kagawa, as well as renegotiated contracts and the growth of United's commercial team.
The figures issued on Thursday excluded the £120m eight-year deal with AON, which includes naming rights to their Carrington training complex and sponsorship of their training kit and overseas tours.
And it was also confirmed that completing the purchase of the club's own TV channel, MUTV, cost United £2.7m.
United have developed plans to open a commercial office in the US and are keen to make an impact in the Far East, where so much of their overseas support is based.