Andre Villas-Boas would welcome Jose Mourinho back to the Premier League
Andre Villas-Boas is convinced that Jose Mourinho wants to manage in the Premier League once again.
By Tim Oscroft
Last Updated: 02/05/13 5:01pm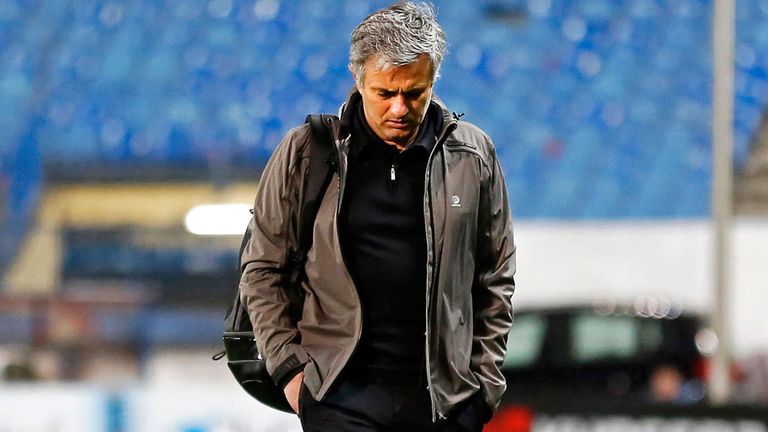 The Tottenham manager was part of Mourinho's staff at Porto, Chelsea and Inter Milan before branching out into management himself.
Mourinho appeared to indicate his desire to work in England again following Real Madrid's defeat to Borussia Dortmund in the UEFA Champions League earlier this week.
With Rafa Benitez in charge at Stamford Bridge only in an interim capacity, speculation has been rife that Mourinho could return to Chelsea just under six years after he left the club.
"He obviously wants to come back to England, whether he has a club aligned or not, we never know," said Villas-Boas.
"It's extremely unlikely when someone makes it that public that something is not set out already but he is a great addition to the Premier League.
"He has a wonderful history in this league and I think it will be spectacular to have him back."
Loved
Mourinho used his post-match press conference following Real's Champions League exit to claim that he was "loved" by fans, the media and "a certain club" in England, but Villas-Boas recalled that his mentor's time at Chelsea was not always an easy one.
"When he left (England) he wasn't that well loved by a few of you guys (the media) and that was something we talked about," the Spurs boss added.
"He was loved in all the clubs where he has won titles, in Real Madrid the same."
Another former colleague of Mourinho's, West Brom manager Steve Clarke, would also welcome the return to England of Mourinho if it happened.
"If he comes back, it's great for the Premier League," he said. "If he does come back and we get the chance to play against him that would be great."