Steve Clarke not expecting talks over new West Brom deal soon
West Brom boss Steve Clarke is not expecting a call from the club's hierarchy anytime soon about a new contract.
Last Updated: 03/05/13 1:41pm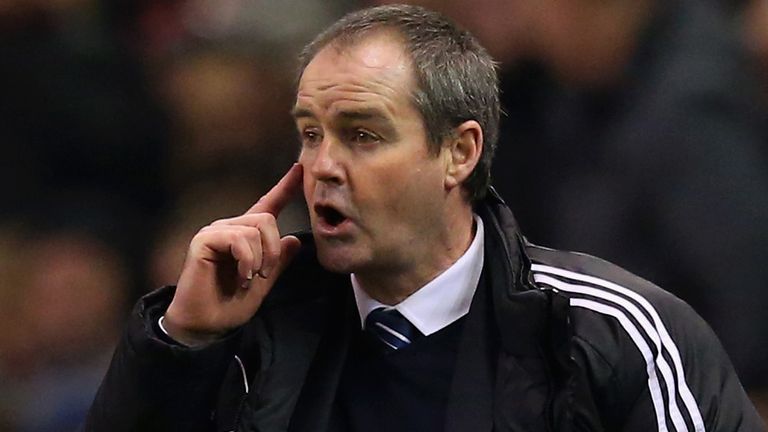 Clarke has a year left on his initial two-year deal at The Hawthorns and his side head into the final three games of the Premier League season in a very positive eighth position.
But the Scotsman says his focus remains on continuing their fine form through to the end of the campaign and there is no point in him hanging on a phone call he knows may not come for a while.
"I don't expect a word (from the club) every day when I'm under contract," he said. "I don't expect anything. I come in every day and do my job as best I can: that's it.
"I don't sit wondering, I don't contemplate what might happen in the future, I just work with the contract I've got.
"I'm comfortable and happy. If a contract is offered to me I would speak about it."
West Brom are under no pressure at all going into Saturday's clash with struggling Wigan and he paid tribute to his players for one of the club's best seasons in the top division.
"It's a reward for all the hard work we did earlier in season, that we can sit above the relegation fight," he said. "Unfortunately we're not in the fight for European places, which would have been better, but it's nice to be comfortable where we are.
"The problem is to be comfortable but not complacent. But we don't want the season to be an anti-climax. We want to have two, three, four good performances and pick up more points.
"I think we're already better than last season but there are still two or three teams below us who can catch us. We have to cement that eighth position we're in and we probably need another three or four points to do that. That's the next focus."