Sir Alex Ferguson insists he is going nowhere despite hip surgery
Sir Alex Ferguson plans to stay at Manchester United despite new speculation about his physical condition.
Last Updated: 07/05/13 8:59pm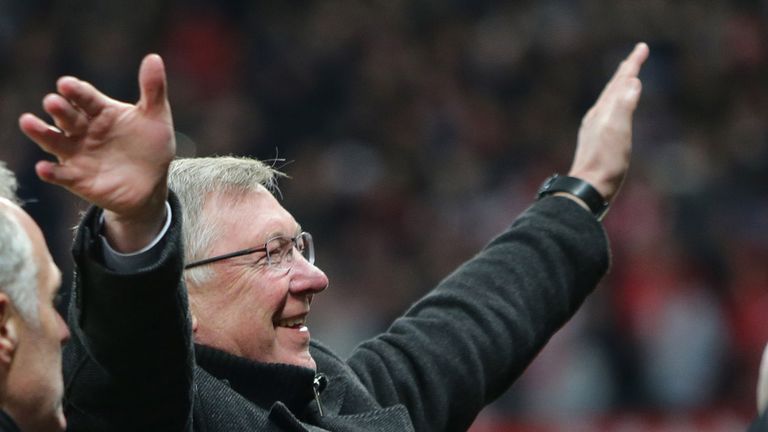 The club has confirmed that Ferguson will have hip surgery towards the end of July which could impact on United's early season preparations.
The fact that the Red Devils boss is delaying surgery rather than go under the knife sooner has led to suggestions that the 72-year-old could be set to call time on his 27-year stay at Old Trafford.
But Ferguson has stressed that he intends to remain in charge for a long time yet and is looking forward to another decade of domination.
"This team of champions is not going away - we are here for the long ride," he told United Review.
"We will get better and if we apply ourselves in our normal fashion I see our 20th league title as nothing but the start of another decade of success.
"Whether I will be here to oversee another decade of success remains to be seen, but I certainly don't have any plans at the moment to walk away from what I believe will be something special and worth being around to see."
Veteran midfielder Ryan Giggs predicts the Scot will be focused on strengthening his squad this summer rather than considering his future.
"I don't expect many changes but the manager looks to strengthen where he can, whether we have lost a league or won it," Giggs said.
"He never stands still. He always wants to better the team.
"If that is bringing in one player, or bringing in two or three, he will assess with his staff.
"One of the manager's skills is that we tend to be one step ahead. He always looks to the next challenge.
"I am sure there will be a couple of players at least coming in.
"But we already have a good, young squad and a mix of experience and young players."